Why Nio and Sea Limited WIll Never Be This Cheap Again
Both have succumbed to the growth stock beat down that has battered so many of our favorite growth names.
---
Well, I can't guarantee that, but there is certainly a case that these stocks are at their short-term bottoms. Now, keep in mind that anything can happen on the markets, but the fact that both Nio (NYSE:NIO) and Sea Limited ($80.21|14.05%) are down more than 32% over the past six months has me interested in their long-term future. Both have succumbed to the growth stock beat down that has battered so many of our favorite growth names. Other stocks that are trading over 30% off their highs include great companies like PayPal (NASDAQ:PYPL), Block (NYSE:SQ), and Roku ($97.66|4.72%). Here's why I love these two stocks for now and for the long-term.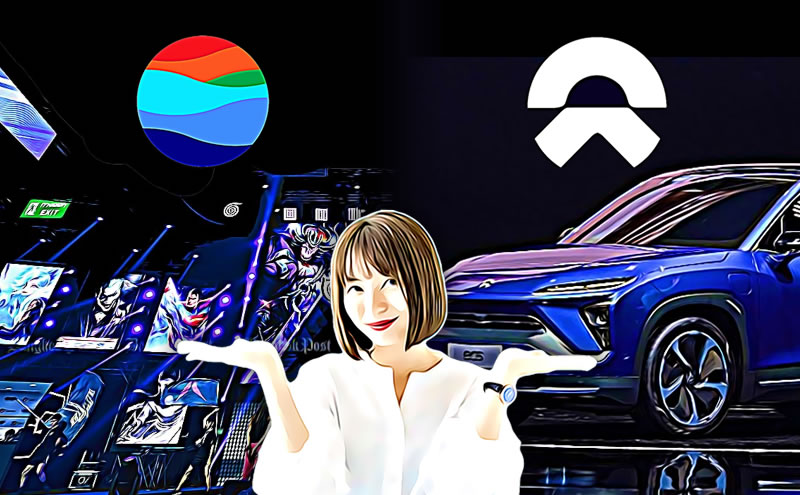 Sea Limited ($80.21|14.05%)
The stock was a Fintwit darling and one of the best stories of 2020. But when a stock climbs from $41.00 per share to $200.00 over the course of a year, we can expect some regression to the mean to eventually hit. Well, it seems like it is hitting Sea Limited with a vengeance right now. But here's why I think the sell off is largely overblown.
In my opinion, Sea Limited is seen as a Chinese stock even though it operates primarily in Southeast Asia. It certainly doesn't help that Tencent (TCEHY) is one of its biggest investors, and recently scaled back its position from 21% to about 18% of the company. In my eyes, this is a bullish factor. Tencent loosening its control on the company will likely allow Sea Limited executives to have greater say in the direction of its growth. Many people on Wall Street are whispering about a major expansion into India, which would certainly be in line with what the company has done in Southeast Asia.
Instead of targeting middle-class customers and the wealthy elite, the company is going after the mass market customer in regions of the world with lower per capita income. Sea Limited made its Garena Free Fire game compatible with cheaper versions of Android phones, something that other gaming companies have refused to do. The company's Shopee Pay is also establishing itself as the most popular cashless payment method in Southeast Asia, and tackling a market like India would be monumental for its success. Buy the news after Tencent sold some of its stake, because when this stock bounces back it will bounce back for good.
Nio (NYSE:NIO)
What's left to say about the electric vehicle industry? Nio is also getting taxed for being a Chinese ADR that trades on the US markets. The looming threat of delisting has sent a lot of risk-averse investors running for safer companies. Fine, delisting would be a bad thing for US investors, but I honestly do not think that is an imminent threat for Nio. This could become an issue when Nio expands to the US in the coming years, but for now, I think it is all smoke with no fire.
Nio is also getting hit hard right now with the rising interest rate environment that is generally seen as a death blow to the forward-looking multiples of growth companies. I say let the stock keep falling. There are too many bullish catalysts to ignore Nio's potential breakout in 2022. Beginning with the impending production capacity upgrade, Nio is executing what Tesla (NASDAQ:TSLA) CEO Elon Musk said was the most difficult part of running his company: scaling up production. Nio should at the very least double its capacity by the end of 2022, and do not be surprised if the company announces a new plant in Europe at some point in the near future.
Nio also has several new models set to be released, along with what could be a lucrative partnership with BYD to create a mass-market brand. Nio is firing on all cylinders and Wall Street analysts agree. The stock continues to fall but the price targets continue to get upgraded. Sooner or later these two data points will begin to move towards each other once again, and when that happens you will wish you took advantage of Nio's prolonged dip.