2 More Stocks Ark Invest Keeps Buying
Her flagship Ark Innovation ETF (ARK.K) has returned 431% over the past five years, or nearly 100% per year on average.
---
Ark Invest is a popular and polarizing investment firm that is led by its CEO Cathie Wood. Her daily trades across Ark's multiple ETFs are well documented and studied by investors around the world. We should note that managing an ETF is a lot different from managing a personal stock portfolio. Often Wood's moves are criticized by investors, and given that all of her trades are publicly disclosed, some people can be especially critical.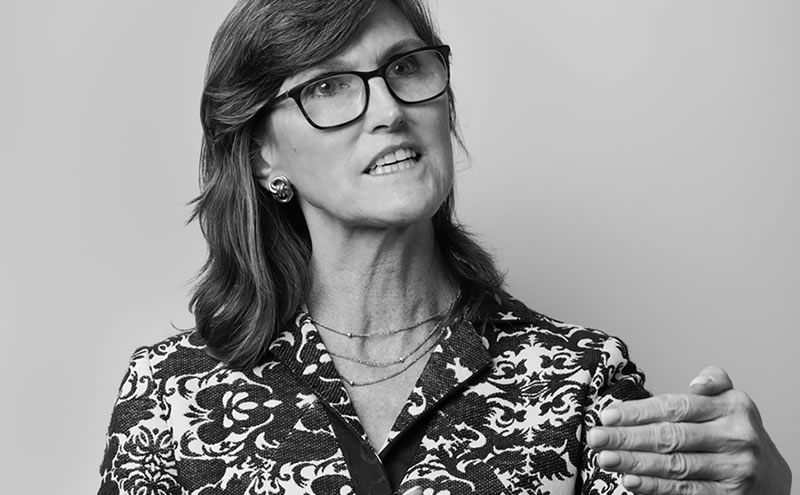 Other investors study Wood's trades and often add her targets to their watchlists. Her flagship Ark Innovation ETF (ARK.K) has returned 431% over the past five years, or nearly 100% per year on average. Whether you study her trader or not, I always find Ark's daily transaction list to be a great place to look for potential investments. Here are a couple of stocks that Wood has been adding lately.
PagerDuty (NYSE:PD) PagerDuty isn't a large company as it has a market cap of just under $4 billion. It is a SaaS-based cloud computing company that focuses on incident management and alerts. It isn't specifically a cybersecurity company, but more of an add-on to existing services or software, that can notify you when something is wrong. PagerDuty is relatively unknown and isn't often mentioned on platforms like FinTwit or Reddit. Over the past year the stock has returned about 72%, which has outpaced the benchmark S&P 500 index. Wood has added shares of PagerDuty to her ETFs for over a week straight, and is clearly bullish on its future. Does that mean you should blindly follow Wood's trades? Absolutely not! But during this market pull back it wouldn't hurt to add PagerDuty to your watchlist and dig into some research on the company!
UIPath (NYSE:PATH) UIPath is another company that has a relatively low profile, but Wood has been scooping up in bunches during September. The stock debuted last year and is down quite a bit from where it IPO'd at. Shares of UIPath are down 25% over the past year, and nearly 50% off of the all-time high price of $90.00 per share. Why does Wood like UIPath? The company creates software that automates small and mundane tasks in enterprise settings so that humans can focus on important parts of work. It uses artificial intelligence and machine learning to increase speed and efficiency of automated tasks, and even analyzes workflows to determine the best places for automation. The company was backed by some big names in the venture capital space including Sequoia Capital, so it does have some big money behind it. The COVID-19 pandemic has changed how we interact and behave in offices, and in some cases have eliminated offices entirely. Will this have a future effect on UIPath and its growth? It's hard to say. For now, the stock is beaten down and Wood believes it has fallen to a price range that represents a short-term bottom.