What the heck do we do with NVIDIA (NVDA) now?
NVIDIA could continue higher well into the $400s and I wouldn't be surprised at all. 
---
What the Heck do we do with NVIDIA Stock Now?
After record-breaking earnings and adding nearly $250 billion to its market cap, NVIDIA (NASDAQ: NVDA) was the talk of Wall Street this week. But after gaining 172% through the first five months of the year, what the heck are we doing with NVIIDA stock? Last week I wrote about taking some profits before earnings given their unpredictable nature. For the sake of your portfolio, I hope you didn't listen.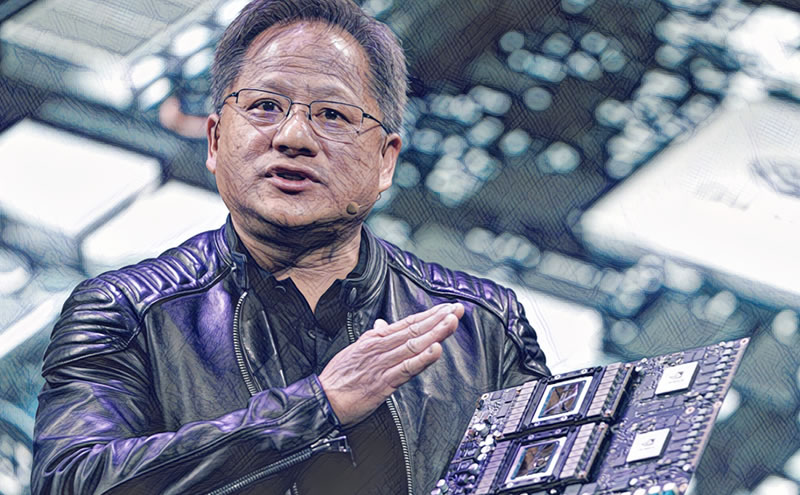 NVIDIA surged higher by more than 25% after topping Wall Street estimates and raising guidance for the next quarter by more than 50%. This report from NVIDIA could be one of the best earnings calls in history. But now you are sitting on a mountain of profits and wondering how much higher this stock can go.
The answer is probably lower but nobody knows for sure. It is an unprecedented move for a company with a market cap that is an inch below $1 trillion now. NVIDIA added the market cap of a Walmart (NYSE: WMT) or Costco (NASDAQ: COST) this week. The truth is, the market doesn't always care about narratives or bubbles. NVIDIA could continue higher well into the $400s and I wouldn't be surprised at all.
Is AI Tranformative or a Bubble?
All of NVIDIA's success this year revolves around the hype of Artificial Intelligence or AI. NVIDIA is preparing to be the picks and shovels provider for nearly every company in the industry. Its GPUs are in ultra-high demand for powering AI in computers, and there really isn't a second place either. Not that NVIDIA is a monopoly, but at this point it is certainly the leader in the field.
The real question on everyone's minds is if AI is the real deal or if it's just the next tech bubble. Remember when everyone thought the Metaverse or electric vehicles were the next big thing? Electric vehicles are still changing the world thanks to Tesla (NASDAQ: TSLA) but most investors thought that the other EV makers would make for better investments. Only Tesla has really provided investors with any sort of meaningful returns.
Meta Platforms (NASDAQ: META) has seen its stock rebound with a strong year but most of that has come since the company has taken a step back from the Metaverse. Every new trend is a popular investment until the real thing fizzles out and disappoints.
So the question again is what the heck do we do with NVIDIA stock? Is it worth shorting? Many traders will tell you there is a strong possibility that the stock is going to pull back to some moving average in the short term. Of course, NVIDIA's rally has ignored all market logic. If I wanted to go against NVIDIA I'd probably look into buying put options more than shorting the stock. This thing is liable to jump by 10% on any given day. Long-dated puts might be a better option or you might risk getting a margin call. But in all honesty, for the second week in a row just stay away until an opportunity presents itself.