2 Stocks Keeping the Bears Up at Night
2 Stocks That Bears Just Cannot Stop.
---
Are we still in a bear market? It depends on which definition you use. For example, the NASDAQ is up by more than 20% off of its lowest levels in late 2022. By the technical definition, the NASDAQ is now in a bull market. But you wouldn't know it if you've spent any time on social media lately. Bearish sentiment and doom posters are all over Twitter and Reddit. They argue that the debt ceiling, the banking crisis, and lingering inflation are all reasons to be skeptical of the stock market's rally this year.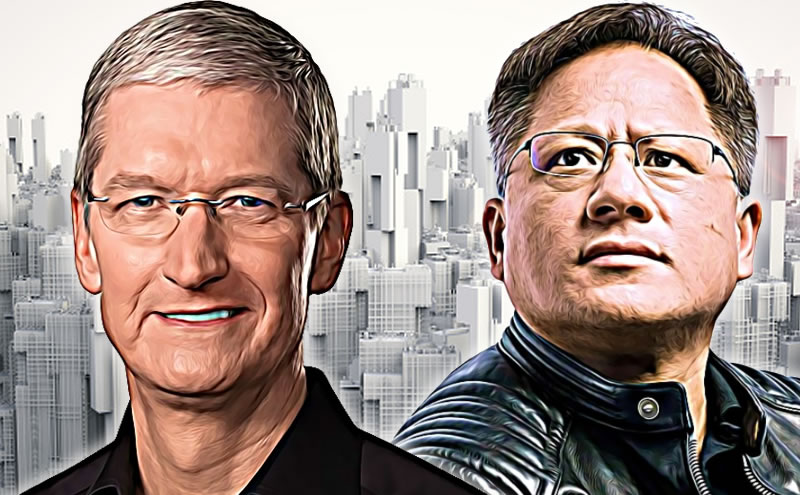 Many talk openly about the stocks they are shorting. Be careful about blindly following influencers into trades. Remember that 90% of what you see out there is for engagement. It's why all of their takes are so extreme. Even if they are short the market, here are two stocks that have been giving the bears nightmares this year.
NVIDIA ($391.71|-0.40%)
As of the first week of May, NVIDIA shares are up by more than 100% so far in 2023. It has been an incredible run for one of the more polarizing companies on the stock market. Last year, NVIDIA was touting the power of crypto mining and the Metaverse. This year, it has changed to a narrative that is driven by AI. Luckily for NVIDIA, they provide the top chips in the world for AI platforms. This makes them the primary picks and shovels play for investing in the AI trend.
Bears have been shorting NVIDIA since the low $200's. How has that worked out so far? The stock continues to steam higher with no regard for valuations. Is the stock overpriced? Absolutely. Does that mean it will come back down to Earth? Not necessarily. Remember that the markets can remain irrational longer than you can stay solvent. If you are an NVIDIA bull, a little pullback would probably be healthy. If you are a bear, you likely just want this bloodshed to end. With AI continuing to dominate headlines in 2023, don't expect NVIDIA to fade anytime soon.
Apple (NASDAQ: AAPL)
Remember a week or two ago when all of the chatter on social media was about how much Apple insiders were selling shares? It is another reminder that insider stock sales aren't indicative of anything. After everyone called for its demise after the Qualcomm (NASDAQ: QCOM) report on declining smartphone demand, Apple proceeded to completely demolish bears on Friday.
The world's largest company gained nearly $200 billion in market cap as the stock rose by nearly 5%. The headlines read a 1.5% year-over-year rise in iPhone sales and a $90 billion share buyback. Under the surface, there lurks declining sales growth in a number of other areas including services and Macs. But for CEO Tim Cook, AI wasn't the keyword in his remarks. It was all about Apple's recent expansion into India, a market that many expect will provide Apple with a larger revenue source than China. You can be bearish on Apple's valuation or its stagnant sales growth, but it just tapped into a country with nearly 1.5 billion people and a rapidly growing middle class. If you think Apple is finished, then keep shorting it. Apple might just be entering a new period of growth fueled by a new entry into what will soon be the world's most populous country.