Will Nio Stock Continue to Fall?
Growth stocks are the hardest hit by interest rate hikes and Nio is no exception to this.
---
Nio Stock Hits Lowest Price in Two Years
It wasn't a great week for the electric vehicle industry. It also wasn't a great week for Chinese ADR stocks. So putting two and two together, it wasn't a good week for Nio (NYSE: NIO). The Chinese EV maker saw its stock hit its lowest price in two years and set a new 52-week low. A higher-than-expected CPI report for September was all investors needed to see as another hawkish Fed rate hike is now in the stars.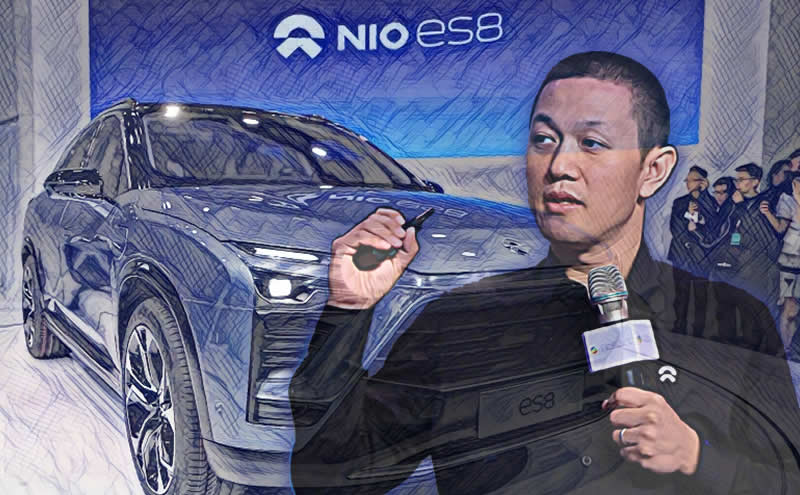 Growth stocks are the hardest hit by interest rate hikes and Nio is no exception to this. The company is still not profitable and while it anticipated it would reach profitability over the next year or so, rising costs and lower consumer demand could delay it. So are you buying Nio stock at these levels? While we can never time a true bottom, it might be as cheap as Nio's stock gets for a while. Here's why.
Nio's Expansion into Europe Continues
Last week I covered Nio's unique plan to allow European customers to rent its vehicles for as little as one month at a time. It's a competitive market in Europe with giants like Volkswagen and Mercedes Benz releasing their own electric vehicles, as well as Tesla (NASDAQ: TSLA) which opened its Berlin GigaFactory earlier this year. Nio might be recognizing that short-term rental options might be a better way to reach European customers who might not gravitate to a Chinese automaker.
The game-changer is likely going to be how the ET5 sedan does. It is positioned to challenge Tesla's Model 3 in every market that both companies operate. While Europe is important, it is still small compared to Nio's domestic market in China. If the ET5 can begin to take market share from Tesla in China, then it will likely be able to do so in Europe and abroad.
Nio Still Faces Domestic Headwinds
You'll notice that the entire Chinese EV sector is trading at lows. XPeng (NYSE: XPEV) has been getting crushed and like Nio, it is trading at multi-year lows. Part of it is rising interest rates, but another factor is the rising political tensions in China. Beijing continues to implement lockdowns in cities due to COVID-19 outbreaks. The Zero-COVID policy is a strong pillar of the CCP which is holding its congress this week amidst protests from outraged citizens.
One thing Nio investors should be concerned about is if Shanghai goes into lockdown again. The city has already closed entertainment venues and even some schools while bringing back mandatory testing for its 25 million residents. Another lockdown in Shanghai could be detrimental to Nio and other businesses that are based in the area including Tesla's Shanghai GigaFactory.
Nio's stock has been disappointing to own and it could get worse before it gets better. But investors should take solace in that the company continues to execute its expansion plans and is even implementing innovative business strategies to compete with industry heavyweights. Nio is reaching a point where long-term investors should begin to consider starting a position or dollar cost-averaging an existing one.