What's New With Nio?
Some of the momentum behind the rise in the stock price can be attributed to some recent Wall Street analyst upgrades.
---
It's been a while since I have written about Chinese electric vehicle maker Nio (NYSE:NIO). The stock has been experiencing a bullish outbreak since September, as the entire EV sector has been riding on the coattails of Tesla's (NASDAQ:TSLA) parabolic run. Nio itself has seen its shares rise by over 17% during the past month, as consumer interest in its domestic Chinese market has surged. Even though demand is at an all-time high, a recent poll has indicated that China's top three preferred EV brands are BYD (BYDDY), Tesla, and Volskwagen. It seems as though government subsidies and advanced battery swap technology are still not enough to convince domestic consumers to choose Nio over foreign brands.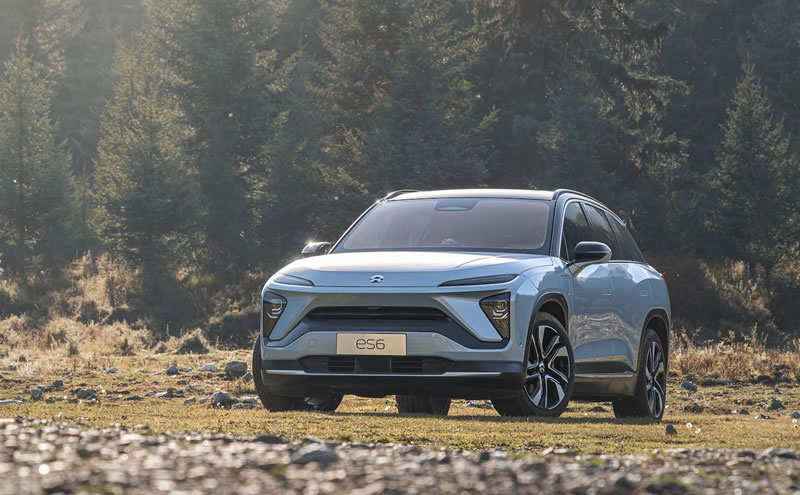 October was an interesting month for Nio on the vehicle delivery front. If you follow the EV industry you know that the monthly and quarterly vehicle delivery reports are some of the more important catalysts for EV stocks. Well, for Nio, the month of October saw a sharp decline in deliveries. Much to the market's relief, Nio revealed that production had stopped at its facility in order to upgrade technology in preparation of Nio's new luxury sedan, the ET7. While deliveries fell, Nio reiterated that its orders continued to set new highs during the month, which is a better indication of how the company is actually handling demand.
Next week, Nio reports its third quarter earnings, and early indications from Wall Street are that the company will beat on revenues and reduce losses. As with most EV companies, Nio is still working its way towards profitability, so any reduction in losses should be viewed as a step in the right direction. Shareholders will certainly be listening intently to the call and how Nio will forecast the rest of 2021, and into 2022.
Some of the momentum behind the rise in the stock price can be attributed to some recent Wall Street analyst upgrades. First, in October, Goldman Sachs upped its rating to a buy for Nio's stock and maintained its $56.00 price target. More recently, Bernstein initiated coverage on Nio and issued a market perform rating with a price target of $45.00. Bernstein actually preferred Nio's domestic rivals XPeng (NYSE:XPEV) and Li Auto (NASDAQ:LI), as the firm provided those two stocks with market outperform ratings. Finally, Deutsche Bank upped its price target for Nio to a generous $70.00, while reiterating its buy rating. In its recent Form 13F, Deutsche Bank also disclosed that it had added over 1 million more shares to its position in Nio.
While Nio was certainly an EV maker that was affected by the global chip shortage, those concerns are waning as we head into 2022. The company is preparing to produce at least two new vehicles next year, and is upgrading its battery swap station network in both China and the European market of Norway. Wall Street also seems to be supporting Nio's case for a bull run in the future, as the stock just crossed over its key 200-day moving average which is generally seen as a bullish indicator. Now may be a great chance to grab some shares of Nio, as this stock could take off in 2022.
---