Should you buy NIO ahead of its earnings report?
Long-term NIO investors really do not have much to complain about as the stock has already returned over 560% year to date.
---
There have been few stocks that have become so widely followed this year as NYSE:NIO has, as it is widely believed that the Chinese automaker is one of the few companies that can potentially reach the lofty heights that Tesla (NASDAQ:TSLA) has reached. Is this true? Maybe. Is it imminent? Definitely not, but NIO has positioned itself with an extremely high upside addressable market, as well as some unique technology that could set itself apart from other domestic electric vehicle manufacturers. NIO is coming off of another triple digit year-over-year growth in sales numbers for the month of September and have hit other key milestones along the way leading up to its upcoming quarterly earnings report in November.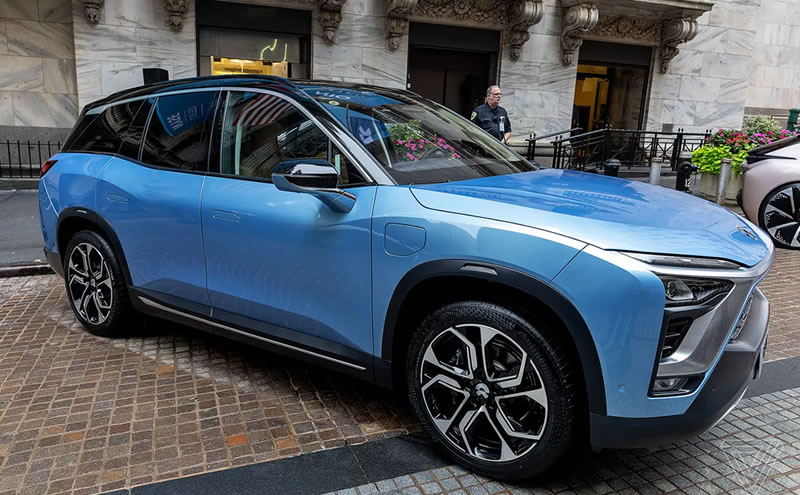 Long-term NIO investors really do not have much to complain about as the stock has already returned over 560% year to date. The red-hot electric vehicle sector continues to be one of the best performing sectors throughout the COVID-19 pandemic, and like NIO, many of its direct rivals have also thrived over the past few months. In its home market of China, NIO is seen as a brand leader and recent consumer polls have shown that NIO customers have higher customer-referral odds than other leading automakers such as BMW, Mercedes Benz, and even Tesla itself. There is also a major incentive for residents of China to pivot to NIO over Tesla because of the clean energy incentives that the Chinese Government is handing out to buyers of NIO's vehicles. To combat this, Tesla has actually lowered the cost of its Model 3 in China and reportedly is fitting the Model 3s made at the Shanghai GigaFactory with cheaper batteries.
But it is not just customer referrals that are causing NIO to turn heads. NIO recently announced that its cutting edge battery swap service reached the landmark milestone of one million battery swaps in China. While this may not seem like it means much in a country with a population well north of one billion, it does show the adoption of technology that is unique and sets NIO apart. NIO has constructed these special drive-in charging stations where its vehicles can instantly swap out its drained battery for a fresh one, cutting out the need to constantly re-charge your car, or even worse, wait in line to use a charging station. NIO is introducing its second generation of charging stations at some point in 2021, which will feature even faster battery charge and swap for its drivers.
NIO has received several Wall Street analyst upgrades over the past few months and according to CNN, sixteen analysts are covering NIO closely with a median price target over the next twelve months of $121.32. If that sounds ambitious, it is. But there are so many factors pointing NIO in the right direction that one Morgan Stanley analyst has even surmised that Tesla will be knocked out of China by the year 2030. China has the largest electric vehicle market in the world right now, and while NIO certainly has some competition with hundreds of companies in the industry, NIO is backed by Chinese Government investments, has first-mover wheels on the road, and technology that sets it apart from its competitors. Watch NIO's stock as it heads into its November quarterly earnings report, as we could see this stock fly even higher in 2021.
---