Nio's New Battery Swap could be a Game Changer
Chinese EV-maker Nio (NYSE:NIO) is quietly going about its business locking up the world's biggest market in China.
---
As investors scramble to try and get a piece of the hot-air balloon stock that is Tesla (NASDAQ:TSLA) before it splits at the end of August, Chinese EV-maker Nio (NYSE:NIO) is quietly going about its business locking up the world's biggest market in China. After stellar quarterly results earlier this year, the stock price has been steadily rising to within reach of its 52-week highs of $16.44 per share. Nio finds itself well above both the 50-day and 200-day moving averages as well, signalling how well the stock has performed throughout the COVID-19 pandemic. Part of this can be attributed to the excitement around the electric vehicle industry in general as retail investors flock to any company that is perceived as the next Tesla. Many Wall Street analysts are short-term bearish on this industry with a belief that most of the stock prices are hyper-inflated due to industry association with Tesla, and we have already witnessed some correction with companies like Ayro (NASDAQ:AYRO) and Nikola (NASDAQ:NKLA).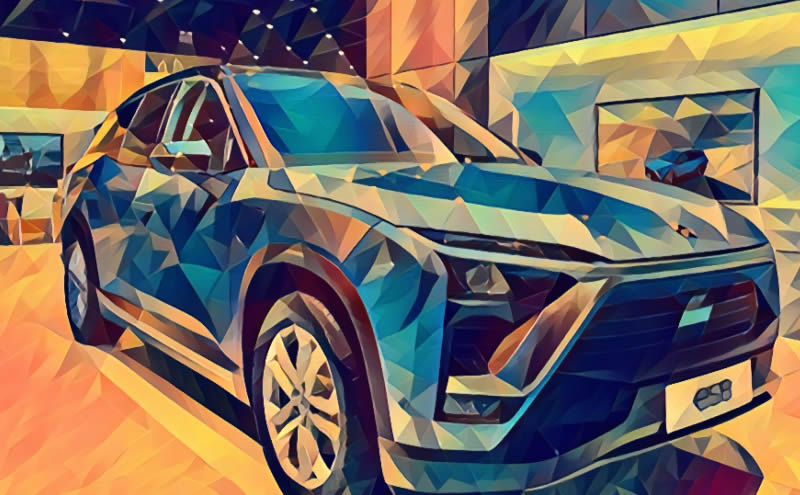 Nio's biggest competitive advantage in China right now remains its relatively low prices as well as investment from the Chinese government in supporting its local products. But a recent innovation could provide Nio with an all new source of revenue as well as a technological advantage that appeals to consumers. Nio CEO William Bin Li recently announced Nio's intentions of running a BaaS leasing system or Battery as a Service. Most investors will be familiar with a SaaS company using Software, but BaaS would be a first for the EV industry. This service will be available with Nio's ES6, ES8, and EC6 models and will allow customer's a deduction off of their vehicle purchase price, making Nio cars even more affordable than Tesla in China. This deduction is already on top of the government subsidies and personal tax incentives for citizens of China to buy electric vehicles, especially from Nio. A subscription fee of about $140 US per month will allow Nio drivers to swap their batteries out rather than re-charging them each time at over 143 swap stations across the country and has already completed over 800,000 battery swaps.
We know the rechargeable batteries are the single highest cost for most electric vehicles and with the battery swap program, Nio seems to have been able to solve some of the high costs for consumers. Growth is the story for Nio and investors should be looking to the company as a long term hold stock rather than a short term trading asset. Nio still is not a profitable company, but with initiatives like its battery swap we should see revenues grow over time. If Nio can lock down its target market in China, we could see exponential growth of the company as China attempts to reduce pollution and fund the adoption of electric vehicles. Nio also has dipped its foot into the autonomous driving industry, which could eventually be another potential revenue stream. Investors should approach with caution for now, but for people who want to go long on an electric vehicle company other than Tesla, Nio is one of the best bets as a long term growth stock.
---