NIO is back on our radar
all Street is bullish as well, with a median analyst price target of $55.46, which represents an impressive 40% upside from the stock's current price levels.
---
So far this year, it has been a tough year for NIO (NYSE:NIO) shareholders, compared to the incredible run the stock had in 2020. Yes, NIO hit an all-time high price of $66.99 per share at the end of January, but since then has plummeted by 40% to its current price level of just under $40. But there is a lot to get excited for in 2021, as NIO continues to relentlessly push the limits of the electric vehicle industry with innovative technology, strategic partnerships, and grand plans to grow production and delivery numbers despite the ongoing global chip shortage that has already closed NIO's production plant for a few days. Investors may not see the same ten-bagger growth in 2021 that the stock saw last year, but NIO is pushing all of the right buttons to establish itself as the electric vehicle leader in China.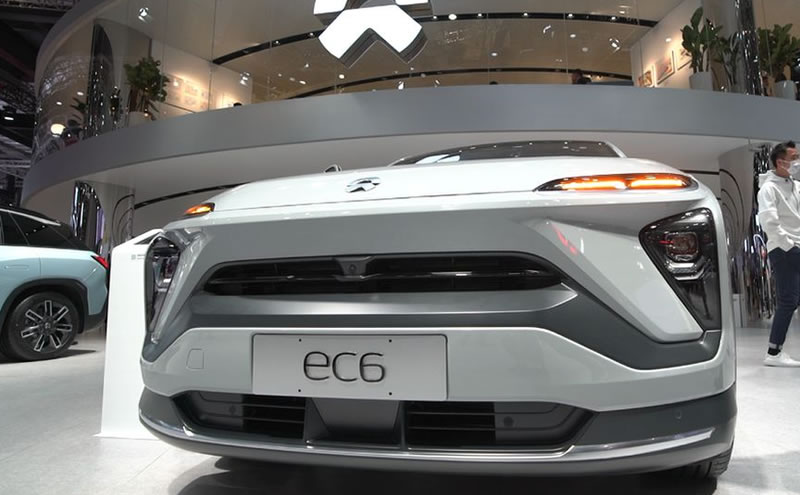 I have written about NIO a couple of times in the past and the market sentiment amongst investors has soured considerably since then. The electric vehicle sector is often referred to as a bubble, which may be accurate, but what I don't like about that terminology is that it implies the companies in that industry are not poised for long-term success. Look at industry leader Tesla (NASDAQ:TSLA) and how close they are to releasing FSD or full self driving mode to all of its vehicles. Like NIO, Tesla recently hit a record for quarterly vehicle deliveries and has really not shown any sign of slowing down despite the increase in global competition.
When it comes to competition, NIO has plenty of it. In China, other brands such as XPeng (NYSE:XPEV), Li Auto (NASDAQ:LI), and the Warren Buffet backed Byddy (OTCMKTS:BYDDY) are all vying for the lucrative Chinese market that remains the largest automobile market in the world. But other brands are trying to penetrate the market including European leader Volskwagen and iconic American automaker Ford (NYSE:F). In fact, NIO recently came to an agreement with Ford to allow its electric vehicles to use NIO charging stations with its new Mustang Mach-E model taking pre-orders in China.
What about NIO's expansion into Europe? While COVID-19 headwinds caused some delay to these plans, NIO is still expected to begin delivering vehicles by the end of the year. There they will meet Volkswagen again head on, a company that is expecting to own 70% of the continent's electric vehicle market by 2030. Back in China, NIO expects to have 500 of its Battery Swap stations ready by the end of the year, with a long-term goal of 5,000 total around the country. NIO also has two new vehicles slated for production in 2021, including the luxury ET7 sedan which turned heads recently at the Shanghai Auto Show. In 2022, NIO has an SUV and a minivan model hitting production lines, and to help facilitate this NIO is building a new production plant that should double manufacturing totals, and help NIO reach its goal of making 10,000 vehicles per month.
Technically speaking, NIO just completed a triple bottom, which is often a bullish pattern that shows the stock is ready for an upwards breakout above the resistance level. Wall Street is bullish as well, with a median analyst price target of $55.46, which represents an impressive 40% upside from the stock's current price levels. After three months of struggles, NIO may finally have hit a bottom, so investors who have been waiting for an opportunity to start or add to their position may want to follow NIO over the next few weeks, especially ahead of its quarterly earnings report on April 29th.
---