How to Trade Nio After the Short Report
So how do you trade Nio after getting hit with a short report?
---
Nio Gets Slapped with a Short Seller Report
If you've been following the electric vehicle industry, you'll know by now that Nio (NYSE:NIO) was hit with a short report earlier this week. The report came from Grizzly Research, and alleges that the company is artificially inflating sales and revenues figures for its Battery as a Service offering. It should be noted that Nio has since come out and denied the claims from Grizzly, stating that it will release data that shows the contrary.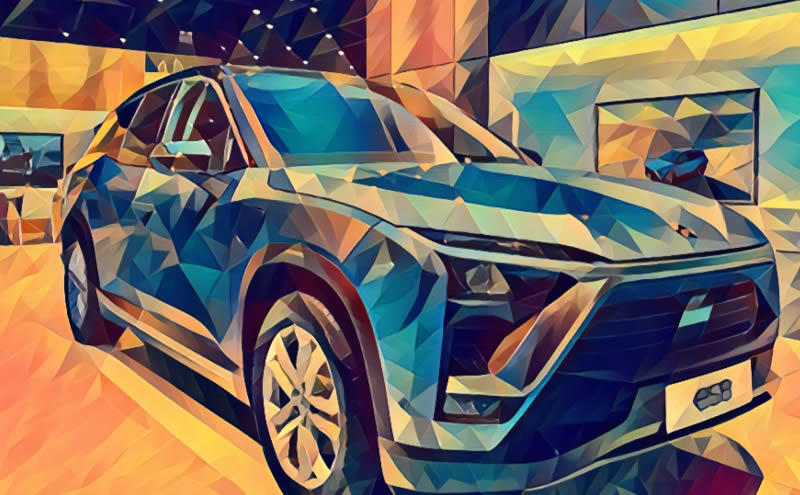 So how do you trade Nio after getting hit with a short report? The thing is, we didn't really see a major sell off for the stock. Much of Nio's losses this week were from downward selling pressure across the broader market. In the eyes of investors, the short report either wasn't believable or wasn't a major threat to the future of the company.
We need to keep in mind that this could all turn uglier if Nio is unable to produce any evidence that disproves Grizzly's allegations. US investors are already wary of Chinese accounting for domestic companies that trade on the American markets as ADRs. One only has to mention Luckin Coffee or fellow EV maker Kandi Technologies (NASDAQ:KNDI) to invoke a feeling of dread amongst investors.
Nio Tops Estimates for June Deliveries
The company reported some positive news to take the attention off of the report at the end of the week. June delivery numbers came in higher than expected for Nio after the EV maker delivered 12,961 vehicles, good enough for a 60% year over year rise for the month and a 14% year over year rise for the quarter. Nio's close domestic rivals, XPeng (NYSE:XPEV) and Li Auto (NASDAQ:LI) reported growth of 133% and 69% year over year increases respectively.
It was an excellent sign that the Chinese EV industry is rebounding from the recent COVID-induced lockdowns in Shanghai. Many believe that this also bodes well for Tesla (NASDAQ:TSLA) which should be reporting its figures at some point this weekend. Despite the growth, all three companies saw their stocks fall following the announcements.
Nio saw some analysts pull back on their price target this week. MIzuho, Nomura, and Morgan Stanley all scaled back their 12-month price targets, while HSBC raised their price target. It should be noted that Morgan Stanley and Mizuho remain bullish on the stock, while Nomura has maintained a Buy rating, although prefers Li Auto and BYD as Chinese EV makers to invest in.
Nio also announced that it will begin delivering the ES7 SUV in August, as well as revised versions of the ES6, ES8, and EC6. Investors are hoping that the deliveries of the ET5 sedan remain on track for September, which will be Nio's attempt at challenging the global dominance of Tesla's Model 3. Nio remains on track to deliver on its bullish catalysts, and the market's lack of reaction to Grizzly's report shows investors remain positive on the stock.
Nio certainly has enough bullish momentum to carry it higher in the second half. Before buying, I would like to see evidence that disproves Grizzly's allegations. If they can do that, I can certainly see Nio continuing to perform well in the second half of 2022, and would highly recommend it at these current price levels.