Can We Trust Chinese ADR Stocks Again? Not Yet!
Trusting the Chinese government can be a struggle at times for investors.
---
Can We Trust Chinese Stocks Again?
After months of regulatory backlash for some of China's biggest companies, the government reported that it would be taking a step back from its ongoing crackdown. The move comes on the heels of five Chinese companies that trade on the US markets as ADRs not submitting financial information to US auditors. The announcement is a significant one and Chinese ADRs reacted positively for the first time in months.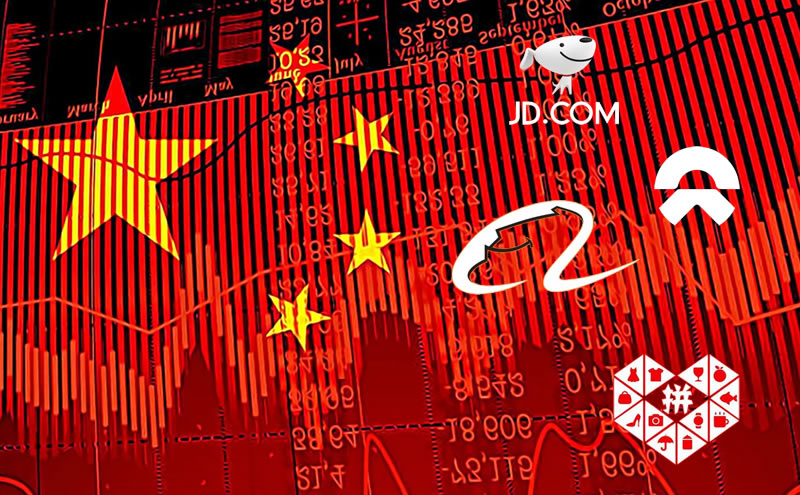 AliBaba (NYSE:BABA) had its best day since it started trading on the New York Stock Exchange back in September of 2014. Other stocks like Baidu (NASDAQ:BIDU), JD.Com (NASDAQ:JD), and PinDuoDuo (NASDAQ:PDD) also rallied, and Chinese EV makers like Nio (NYSE:NIO), XPeng (NYSE:XPEV), and Li Auto (NASDAQ:LI ) also surged by more than 20%. For those who had been brave enough to buy the dip, they were handsomely rewarded. But will it last?
Trusting the Chinese government can be a struggle at times for investors. After Jack Ma spoke out and criticized party officials in the fall of 2020, the Chinese government has had a vendetta against AliBaba and other major tech companies. It's been a rough patch for many of these companies, but the revelation of an easing of regulations is music to investors' ears.
You can't deny that the stocks were trading at a discount. Most of these companies were at or below multi-year lows, when nothing had intrinsically changed about the business. It was the looming shadow of the Chinese government that turned most investors off from buying this prolonged dip. Now that the fear of regulation is gone, are these stocks at a buying opportunity?
Trust EVs and Steer Clear of Big Tech
This is how I am playing this rally in ADRs. Electric vehicles are a tangible product and the government has been supportive of these companies before. It has a particularly strong interest in seeing Nio success, given that it has a significant stake in the company. China is also likely hoping that its domestic brands will be able to fend off the likes of Tesla ($194.76|2.52%) and Volkswagen. Don't be surprised if the government continues to help out domestic brands in order to gain an edge over international competitors.
Big tech in China still scares me. It's difficult to compare companies like Tencent or AliBaba to American companies like Apple ($151.73|-1.79%) or Amazon ($102.18|-1.17%). China has control over online content in the country, and digital services are easier to regulate than vehicles. The government also doesn't really benefit from tech companies succeeding, especially if they threaten to grow more powerful than the government itself.
The news is a step in the right direction and I am cautiously optimistic about the future of these stocks. Does that mean I am buying right now? Not really. Nio and XPeng continue to look like strong brands for the future, and I think PinDuoDuo is an innovative company that is changing the eCommerce industry. AliBaba is trading at a staggering price to sales ratio of 2.2, its lowest mark in years. I'll be watching to see how these stocks continue to perform, but I'll need more than a one-day rally before I declare that these stocks can be trusted again.