3 Earnings Reports I am Watching Next Week
Here's three stocks who report next week that I will be watching out for.
---
Welcome to Earnings Season!
In recent quarters, earnings season has been illogical, irrational, and impossible to understand. It seemed like it didn't matter how well the company performed, the stock would still take a beating. Needless to say, earnings season hasn't been very fun for investors over the past year, so what will be different this quarter?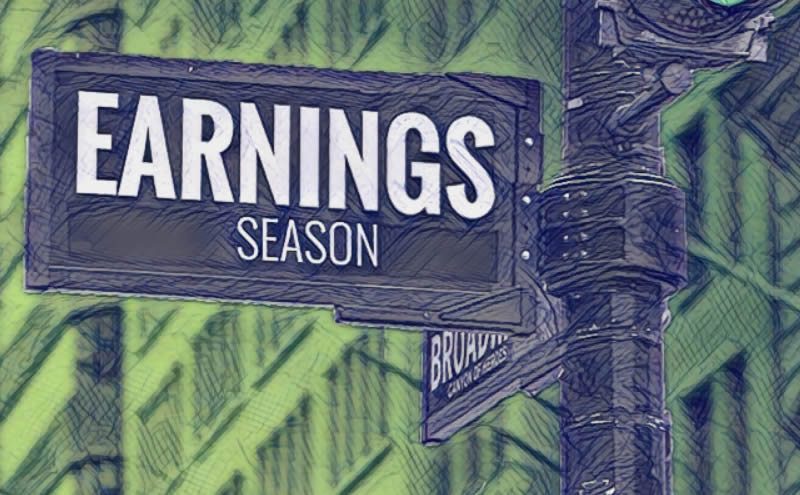 For one, the macroeconomic environment is challenging and with the Fed looking at aggressively raising interest rates soon, it's not going to get any easier. Earnings kicked off with mixed results from JPMorgan (NYSE:JPM) and Morgan Stanley (NYSE:MS), while Citi (NYSE:C) and Taiwan Semiconductor (NYSE:TSM) topped expectations. With the equities market seemingly trying to build a bottom, perhaps we could see stocks rally after a positive report. Here's three stocks who report next week that I will be watching out for.
Netflix (NASDAQ:NFLX)
This one seems obvious doesn't it? Netflix had an epic collapse last quarter when it reported a loss of 200,000 subscribers. It also forecasted that it would lose up to 2 million for this quarter. The company seemed to be getting ahead of bad news by announcing a partnership with Microsoft (NASDAQ:MSFT) to build out its digital ad-subscription platform. WIth flagship shows like Ozark and Stranger Things soon coming to a close, the streaming giant will certainly need a new marquee show for its users. If its losses exceed 2 million subscribers, look for Netflix to take another leg down and struggle until it can prove an ad-supported platform will work.
Twitter (NYSE:TWTR)
With Twitter so focussed on being acquired by Elon Musk, investors might be distracted from the fact that both companies are set to report earnings next week. Twitter's stock has fallen since Musk's first proposal of $54.20 per share for the company. If Twitter continues to slide, will Musk revise his offer once the two companies meet in court? For what it's worth, earnings are expected to dip on a year over year basis, while revenues are expected to grow. Twitter has always had a difficult time monetizing its platform, and it doesn't seem to be improving under new CEO Parag Agrawal. I'll be interested in what the company has to say about the ongoing feud with Musk, and whether or not it has any sustainable plans for future growth.
Tesla (NASDAQ:TSLA)
Of course, the main bellwether stock that is reporting next week is Tesla. Investors and analysts are bracing for a rough quarter from the EV maker, given the shutdown of its Shanghai GigaFactory due to the COVID-19 lockdowns. Rising costs could dampen margins, while the company is also cutting 10% of its workforce as well. Tesla did manage to deliver 254,695 vehicles in the second quarter, which is well lower than the previous two quarters. While current numbers will be important, perhaps what we should be more focussed on is Tesla's guidance for the rest of the year. If the company anticipates more pain, then we'll likely see a fairly violent sell off of Tesla's stock.