3 Electric Vehicle Delivery Stocks to Watch
With the rising cost of fuel, it is not surprising that the last-mile delivery industry is going electric.
---
The EV Delivery Van Race is Heating Up|
It was quite the week for electric delivery van makers on Wall Street. Why is this industry growing in importance? The US eCommerce industry is anticipated to be worth well over $8 trillion by 2030, which represents a CAGR of 8% during that time period. Companies like Amazon (NASDAQ:AMZN) and WalMart (NYSE:WMT) are going head to head to compete over market share and faster and more efficient delivery times.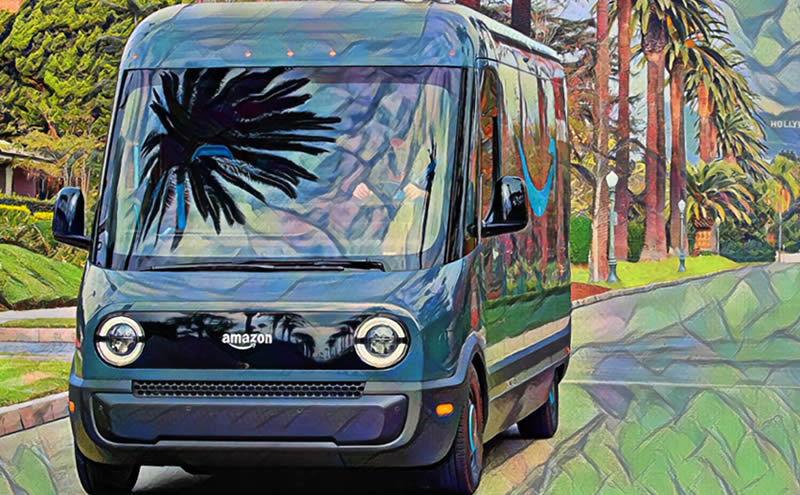 With the rising cost of fuel, it is not surprising that the last-mile delivery industry is going electric. While some big automakers are coming on board, let's take a look at three EV startups that are rapidly gaining market share in a reasonably untapped market.
Rivian (NASDAQ:RIVN)
We can probably consider Rivian the big dog in this industry right now. Investments from Amazon and Ford (NYSE:F) have given this company deep pockets. A standing order for 100,000 EV delivery trucks for Amazon provided Rivian with the major boost it needed following its IPO. Recently Rivian announced that it is meeting delivery guidance for the rest of the year, and that it would be undertaking a cost -cutting strategy to help battle rising costs. The stock is down 70% so far in 2022. I hated the inflated post-IPO valuation, but its current price of around $30.00 is much more reasonable for future growth.
Canoo (NASDAQ:GOEV)
This is the company that was making headlines this week. Canoo signed a definitive agreement with WalMart to provide up to 10,000 electric delivery vans. The deal came as a surprise, and shares of Canoo rose by nearly 60%. Following that major surge, Canoo saw another massive jump on Thursday when it received an order for an electric vehicle from the US Army for analysis and demonstration. In the agreement, WalMart has the ability to exercise warrants for Canoo's stock, which would allow it to own upwards of 20% of the company. It also states that Canoo cannot do business with Amazon, which is certainly good news for Rivian shareholders. After rising by 90% so far this week, I'd hold off on buying Canoo until this mania wears off.
Mullen Automotive (NASDAQ:MULN)
The final stock to watch is an EV startup penny stock that is trading just above $1.00 per share. Mullen made an announcement of its own this week, although it was mostly overshadowed by the Canoo news. Mullen announced that it had signed an agreement with DelPack Logistics to provide the Amazon delivery partner with up to 600 electric delivery vans. DelPack later revealed that it was not a binding agreement, but rather that it would be participating in a Pilot Program with Mullen's vehicles. Either way, it is exciting news for Mullen shareholders who thought they would have to wait until 2024 or 2025 to see a vehicle from the company. Mullen is easily a speculative investment, but the upside for the $1.00 stock is immense if DelPack does enter into a binding agreement with the EV maker.