2 EV Stocks I Would Never Touch
Here are two EV makers I wouldn't touch with a ten-foot pole.
---
Are We Still Bullish on EV Stocks?
You can still be a believer in the electric vehicle sector while recognizing that this is a difficult macroeconomic environment to navigate. On top of that, global supply chain issues and the impending recession in many markets are causing strain on the margins of these companies. How long will this last? Nobody really knows right now. Can we still be bullish on the long-term future of EVs? Absolutely.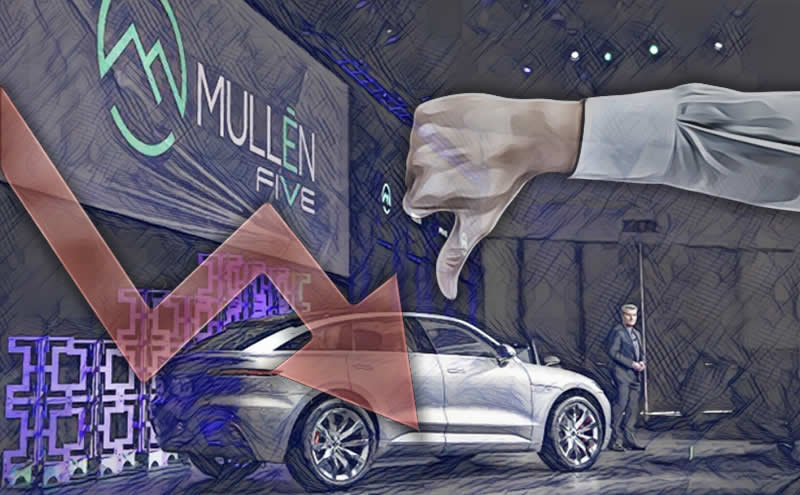 With that being said, the industry is still in its infancy. The cream will rise to the top and many EV makers now will likely not be operating five or ten years from now. Of course, we're talking about the likes of BYD, Tesla ($217.61|1.70%), and Nio (NYSE:NIO). But there are plenty of other companies that aren't in the same echelon as the above-mentioned stocks. Here are two EV makers, I wouldn't touch with a ten-foot pole.
Mullen Automotive Inc (NASDAQ:MULN)
I know this is a popular stock amongst retail traders and those looking for short squeezes. Despite plenty of positive catalysts this year, the stock is trading at well below $1.00 and recently hit a new 52-week low of just $0.50 per share. For those that know the minimum requirements of being listed on the NASDAQ exchange, you'll know this is not a good thing. In fact, you can ask shareholders of other meme stocks like Sundial Growers (NASDAQ:SNDL) and MindMed (NASDAQ:MNMD) how reverse splits feel.
Mullen does have some positive catalysts like I mentioned. It secured a partnership with Amazon ($125.39|0.91%) delivery partner, DelPack Logistics to build its electric delivery fleet. It has also acquired a controlling stake in electric truck startup Bollinger Motors. Finally, Mullen recently provided an update on its forthcoming FIVE Crossover EV. Unfortunately, neither of these really moved the needle for shareholders and the stock continues to fall. We know the likely outcome here. Either the company sells a bunch of stock to raise capital for production growth, or it is forced to undergo a reverse split to stay listed on the NASDAQ exchange. Neither of these is shareholder friendly, and it's easy to see why Mullen simply might not be around a decade from now.
Canoo Inc (NASDAQ:GOEV)
So for transparency, I do like Canoo more than Mullen. The partnership with WalMart (NYSE:WMT) as well as government agencies like the US Army and NASA are much more promising for the long-term. Still, the stock has struggled this year and the company can only be carried so far by WalMart. Compared to rivals like Rivian (NASDAQ:RIVN) the deal for EV delivery trucks is much smaller. If WalMart doesn't like the partnership it can easily find another EV maker to work with. Don't be fooled: the deal is everything for Canoo and a drop in the bucket for WalMart. The electric delivery truck industry is going to surge with companies like Ford (NYSE:F), Volvo, and the Tesla Semi coming to market. Can Canoo continue to compete with these bigger names? Or will they eventually get priced out. My bet is on the latter.