Big Tech Earnings Are In: What Did We Think?
If the market is ever going to reverse course it will be on the strength of big tech.
---
Big Tech Earnings Are In: What Did We Think?
Are any bulls left out there? The market has sure taken a turn over the past few weeks and sentiment is near an all-time low. Seasonality hasn't kicked in yet this year and if we get any more downside, we could skip the Santa Claus rally altogether!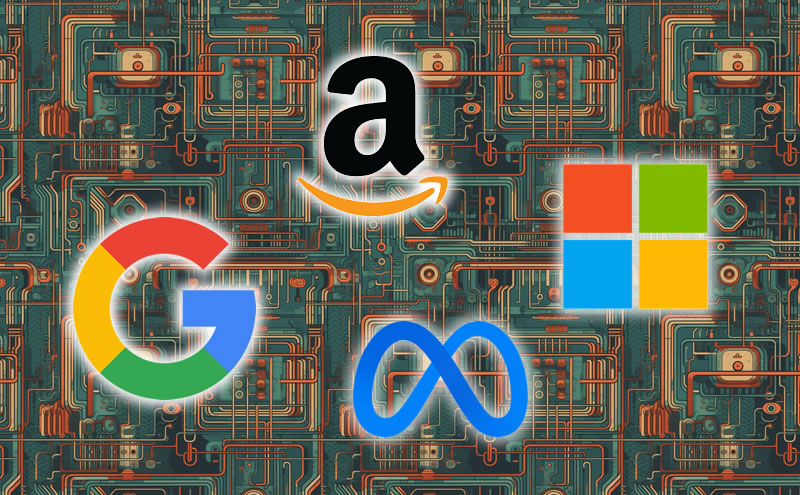 But in all seriousness, there was a stark change in market sentiment. We are back to an environment where even good results are being punished. So let's talk big tech earnings and which ones stood out as our favourites for the third quarter.
Let's be clear: every big tech company that reported this week had incredible quarters. In a bullish market, these stocks would have been up at least 5.0% each. By the end of the week, none of them were higher by more than 3.0% and Alphabet (NASDAQ: GOOGL) and Meta ($320.02|-1.48%) were in the red.
Every big tech company topped Wall Street estimates on both the top and bottom lines for the quarter. The differentiator, and what like will be for the future as well, was cloud revenue and market share numbers. Alphabet's stock fell nearly 10% this week after it reported a decline in cloud revenue. This, combined with the fact that Microsoft (NASDAQ: MSFT) said it was gaining market share led investors to believe that Google Cloud is well behind both Microsoft and Amazon ($144.84|-1.49%). It will be interesting to watch as these three companies continue to go head-to-head-to-head over the cloud space in the coming years.
What Was the Best Big Tech Quarter?
It is likely a tie between Amazon and Meta for what I thought was the strongest quarter. Microsoft also had a strong quarter but it didn't impress me as much as Meta or Amazon. In my opinion, both of these companies showed the power of cost-cutting and it was encouraging that they stated they would continue to do so. Shedding payroll has helped both companies on the bottom line.
Meta had a monster earnings beat at $4.39 per share compared to estimates of $3.63 per share. Most importantly daily active users and ARPU came in better than expected. Net income rose a staggering 164% from the same quarter last year which shows the efficiency of those cost cuts.
Amazon also had a massive jump in net income which nearly tripled on a year-over-year basis. Both companies also provided upbeat guidance for the fourth quarter. AWS remains the leader in the cloud space and Meta's family of apps continues to dominate global market share.
Am I looking to buy either? Funny enough both Google and Amazon look appealing, particularly after Alphabet fell by 10%. I think Meta is a good long-term buy but it's already gained nearly 150% this year so it's due for a cooling-off period. Needless to say, all of these companies performed well in a very difficult macroeconomic environment. If the market is ever going to reverse course it will be on the strength of big tech. Let's see what next week brings with Apple's earnings call.