2 Tech Stocks That Are Screaming Buys
Here's a look at two tech stocks that are screaming buys right now.
---
Tech Stocks are Nearing Generational Lows
Drop what you're doing and go buy these stocks! Just kidding. In this market environment, we're still not sure how much lower stocks will fall. Analysts from JPMorgan have called the bottom several times so far but stocks continue to drop lower. But perhaps that is the perfect example of listening to overly bullish or overly bearish traders: Everyone is just guessing.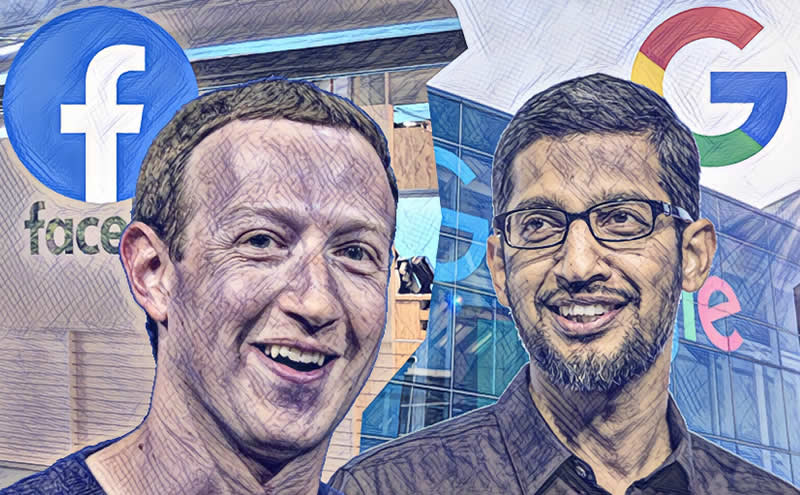 So while you could try and time the bottom, why not add shares of companies that have historically been great performers? We already know these stocks are cheap based on forward-looking price multiples, and these companies simply aren't going anywhere anytime soon. Here's a look at two tech stocks that are screaming buys right now.
Meta Platforms ($115.33|1.23%)
Are people getting sick of this yet? Meta is probably one of the most polarizing stocks and companies in the world. I get it: nobody liked the revelation that we are all just points of data for Facebook and Instagram. But then Meta also fell out of favor for its insistence on pushing the Metaverse onto people. Since it hasn't exactly been fully adopted yet, people are quick to jump to the conclusion that it is a failure. I wouldn't be so sure. Meta is about to fall to below its COVID-19 lows, which means we are saying that the company hasn't shown any growth over the past two years. Sure it saw declining revenues last quarter, but the company had a lot of CAPEX and R&D costs for the Metaverse. CEO Mark Zuckerberg has vowed to cut costs over the next few quarters, something that shareholders have long been waiting for. If Meta can raise its margins and improve on its profitability, we'll soon think that trading at 13 times 2023 revenues is a screaming buy.
Alphabet ($93.71|-1.30%)
Another company that relies on ad revenue and is also looking to cut costs, Alphabet ($93.71|-1.30%) has been awfully quiet following its recent 20 for 1 stock split. Of course, the stock split didn't do much for the value of the company but at a stock price of just $100 now, many thought more traders would be interested in buying. Unfortunately for Alphabet stock splits in bear markets simply aren't as attractive. The stock is now trading at about 17 times 2023 earnings, which is slightly more expensive than Meta. Still, Alphabet is a much bigger company and we have to assume that the slowdown in ad revenue is only a temporary issue. The company is facing some regulatory headwinds in Europe, but again, these should just be looked at as near-term problems. In the past I've called Alphabet the most important company in the world and I stand by that. Its software suite is used by billions of users and YouTube and Google Search could be billion-dollar companies on their own. I never thought I'd see the day that these mega-cap tech companies are trading for so low again, so don't let these generational opportunities pass you by.