Lemonade Inc. is expected to print $1.29 of loss per share in the fiscal second quarter
A recap of lemonade's performance since its initial public offering in July.
---
Lemonade Inc. (NYSE: LMND) is scheduled to publish its financial results for the fiscal second quarter that concluded in June on Wednesday before the market open. The earnings report is expected to be the major market mover for the company on August 12th. Lemonade had its Initial Public Offering (IPO) in July and kicked off with a surprising bang. Many investors believe that the company will be the Amazon of Insurance. After debuting in the stock market, Lemonade only took two weeks to surge a massive 139% and more than doubled its share price.
Lemonade priced its shares at $29 in its IPO. The insurance company had originally estimated the range of $23 to $26 for its IPO and had later raised it to $28. The listing valued Lemonade at $1.6 billion, that was lower than the market valuation of $2 billion in 2019 when it was private. The company sold a total of 11 million shares in its IPO.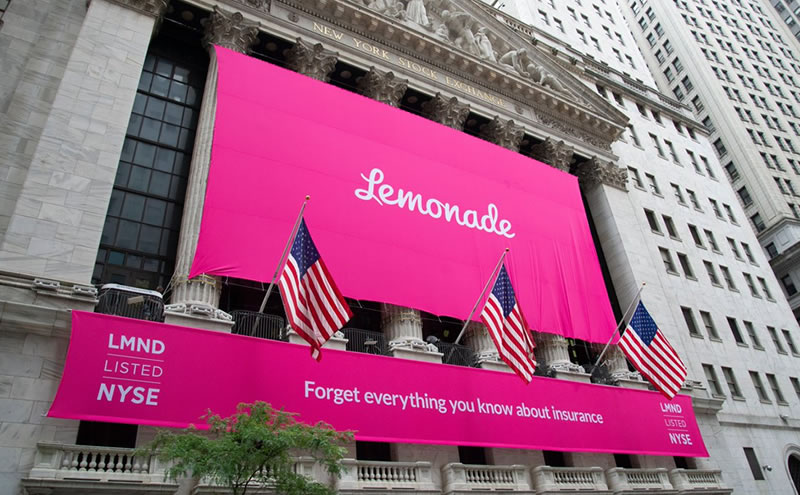 Lemonade launched pet health insurance last month
In the first quarter, the U.S. company had announced an over 100% increase in revenue to $26.2 million. In the second quarter, as per Zacks Investment Research, Lemonade is expected to register $1.29 of loss per share. As per experts, the insurance company is expected to note profits in triple-digits in the coming years.
Lemonade started business with a focus on home buyers and renter's insurance. It is, however, committed to expanding its business and has recently launched a dedicated unit for pet health insurance. Lemonade also setup its business online that was well-received by the investors and is expected to be a major driver of growth in the future, as per the experts.
Loss ratio is a widely used metric that offers an insight into the profitability and health at large of an insurance company. The average loss ratio for an insurer lies in the range of 40% to 60%. Lemonade expresses confidence that it will conclude fiscal 2020 with a loss ratio of 72%. In comparison, the American insurer had a much higher loss ratio of 146% in 2018.
Lemonade's gross written premiums jumped to $116 million in 2019

In terms of gross written premiums, Lemonade has seen a jump to $116 million in 2019 versus $9 million in 2017. As a result, it reported 94 cents of net losses in 2019 per dollar of gross written premiums versus $3.12 in 2017. Analysts currently recommend a range of $65 to $70 per share for investors looking forward to buying Lemonade's shares. In late July, however, Goldman Sachs analysts slashed their price target for its stock by roughly 50%. Goldman Sachs served as an underwriter for Lemonade's IPO.
Shares of the company closed at $67.40 on Monday that marks an over 125% increase as compared to its IPO price. Last week, the stock had pulled back to $56.86 per share that marked a new low for Lemonade since July 2nd. At the time of writing, the New York-based insurance company has a market capitalization of $3.70 billion.
---