Why Nio is in Freefall: Is it time to sell Nio?
Nio investors are no doubt feeling some deja vu after the stock tumbled into the low single digits in the winter of 2019.
---
What is Wrong with Nio?
It is never a dull moment for Nio (NYSE:NIO) shareholders, is it? The popular Chinese EV maker has been long touted as the company that can challenge Tesla (NASDAQ:TSLA), not only in China, but on a global stage as well. Nio has a number of bullish catalysts that are on the horizon for 2022, and yet, the stock continues to be mired in one of its worst downtrends in recent memory. Nio investors are no doubt feeling some deja vu after the stock tumbled into the low single digits in the winter of 2019. While it should not reach those levels this time around, there is some nervousness as Nio desperately tries to find some level of support.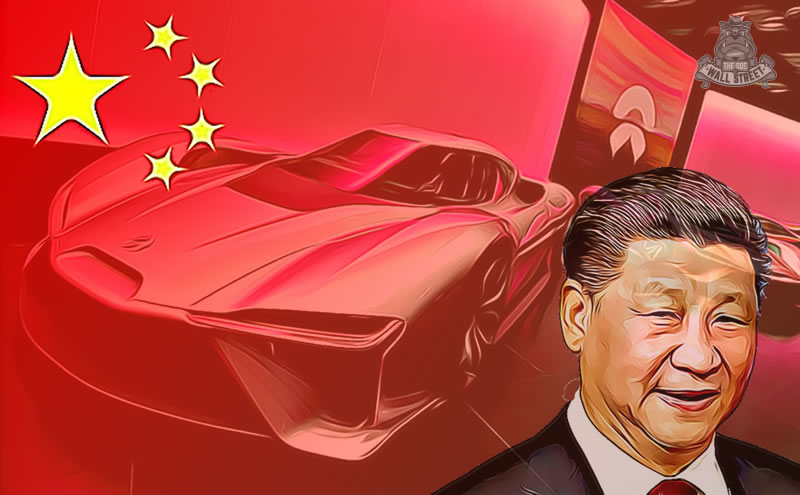 The Threat of Delisting is Real
Growing concerns over Chinese ADR stocks being delisted from American exchanges is also weighing on companies like Nio. Its domestic rivals XPeng (NYSE:XPEV) and Li Auto (NASDAQ:LI) are also feeling the pressure. Some members of the financial industry, including the Managing Director of emerging market strategies at the TCW Group, David Loevinger, that firmly believe that Chinese ADR stocks will be completely delisted by 2024. If that really is the case, then what reason would investors have for holding onto shares of Nio? Holding Nio or any other ADR in their portfolio may just be a ticking time bomb at this point.
The Future is Bright for Nio
With that being said, Nio has an incredibly bright future ahead of it. Today, Nio is hosting its fifth annual Nio Day event. The company recently teased that it will be unveiling a new model at the event, while posting a silhouette of a car with only its headlights on. Many on social media have jumped to the conclusion that this will be the long awaited ET5 sedan, which the company upgraded its production facility for back in October. The unveiling of a new vehicle is always a major event in the electric vehicle industry, and Nio's stock could see a slight bump coming out of the event.
Nio is also set to open its second production facility next year which will more than double its current capacity for manufacturing. With its impending widespread expansion throughout Europe, Nio is looking at doubling its monthly deliveries, and potentially establishing a production facility in Europe as well. This would follow in the footsteps of other EV makers including Tesla and Rivian (NASDAQ:RIVN).
Is it Time to Sell Nio?
It always looks like a good time to sell a stock when it is trending in the wrong direction. This ultimately depends on if you believe Chinese ADRs will be delisted or not. The year 2024 is still more than two years away and a lot can happen in that time, including, the potential for a new President elect in the United States. Regulatory policies can change rather quickly, so delisting in 2024 is hardly a guarantee. In the meantime, Nio is on the cusp of some tremendous growth and is maturing as a company. The Chinese EV market is heating up and is leading the world in sales and deliveries. If you have a position in Nio, I would at least wait until after Nio Day 2021, and potentially into 2022 when production capacity is doubled. The bullish catalysts far outweigh the bearish ones for Nio at the moment, and it hardly pays to sell while everyone is fearful.