Nio Is Back on Sale
I know, I've written about Nio (NYSE:NIO) before. It is one of the more fascinating companies to follow on the public markets, and after another recent downtrend, I think it is worth revisiting again.
---
Since I last wrote about Nio, the electric vehicle sector has seen a couple of new entrants, as well as some increasing competition from its domestic peers. Industry leader Tesla (NASDAQ:TSLA) went on an incredible two-month bull run, and CEO Elon Musk was once again making headlines on a daily basis. Nothing new for investors in the electric vehicle industry!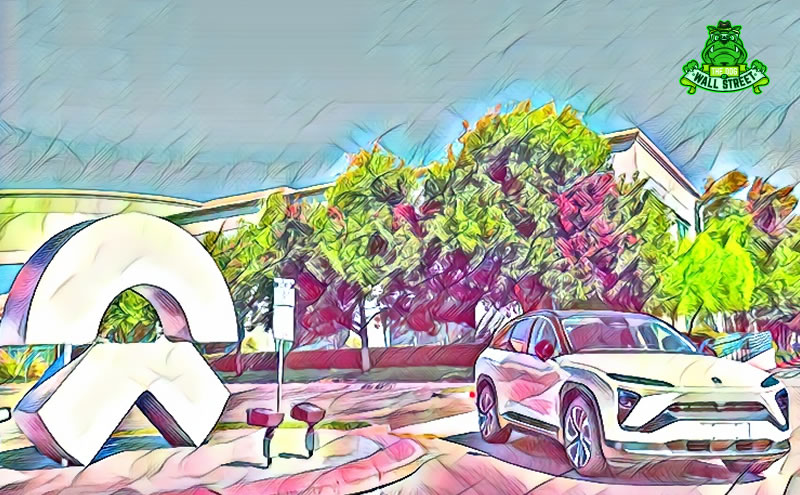 But back to Nio. The company has seen increased volatility as of late. Part of it is general market weakness for growth stocks. Many popular names have been hammered by the recent sector rotation, and it seems like most tech stocks are getting their valuations slashed. Electric vehicles companies have not been excluded from this sell off despite rising demand and record monthly vehicle deliveries in each subsequent month.
Another reason is the ongoing crackdowns in China. Rising concerns about Chinese ADRs has caused a sell off in popular Chinese stocks that trade on the US markets. Just last week ride-hailing giant Didi (NYSE:DIDI) announced it was officially going to delist from the New York Stock Exchange and seek relisting on the Hong Kong Stock Exchange. It was a brief but turbulent time for Didi to be on the public markets in the US, but it's delisting shows just how much power the CCP has over publicly traded companies.
Nio itself was unaffected by Didi's delisting, but investors are concerned that any company could meet the same fate if they raise the ire of the CCP. Finally, in October, Nio saw a 65% sequential decline in monthly vehicle deliveries, sending shareholders into a panic. The reason, as revealed by Nio, was that the company was upgrading its production facilities to prepare for the upcoming release of the new ET7 Sedan that is set to hit shelves in January of 2022. As if to reinforce that explanation, Nio reported a 105% year over year rise in deliveries in November with 10,878 vehicles delivered. Things are seemingly back on track.
Nio is hosting its annual Nio Day event in December, and investors will be looking for an update on what the next year will bring from the company. Recently Nio upped its presence in charging stations in Europe and in China with a high profile partnership with energy company Royal Dutch Shell. Nio is also expanding its presence in Norway by adding its first battery swap stations. Next year will also see the release of a couple of new vehicle models aside from the ET7, as well as the anticipated opening of its second production facility. Things are indeed looking up for Nio, and investors can get the stock at a discount right now. As well as the stock has performed over the past couple of years, it is seriously lagging both XPeng (NYSE:XPEV) and Li Auto (NASDAQ:LI) year to date. This is why I believe Nio spent 2021 consolidating following its massive bull run in 2020. All of the catalysts are there for Nio to explode in 2022, and the current discount on its stock may look like a gift at this time next year!