2 Fintech Giants Get into Cryptos (Plus one to watch)
Let's take a look at the two companies and one more that could be a sneaky bet moving forward.
---
We may have just received word that cryptocurrencies are officially here to stay and will soon be used around the world. There has been some controversy as of late surrounding the abilities for governments to completely ban cryptos like Bitcoin, which can act to devalue a country's fiat currency. India, one of the most populous countries in the world, is seriously considering a ban on Bitcoin as well as fining Bitcoin miners, or anyone else who holds the digital currency. American hedge fund manager Ray Dalio also made waves this week when he stated that he believed Bitcoin will inevitably be banned in the United States as well, akin to how gold was banned back in the 1930's. Well these governments are not going to like the two financial giants who stepped up this week who announced a higher integration of cryptocurrencies within their own ecosystems. Let's take a look at the two companies and one more that could be a sneaky bet moving forward.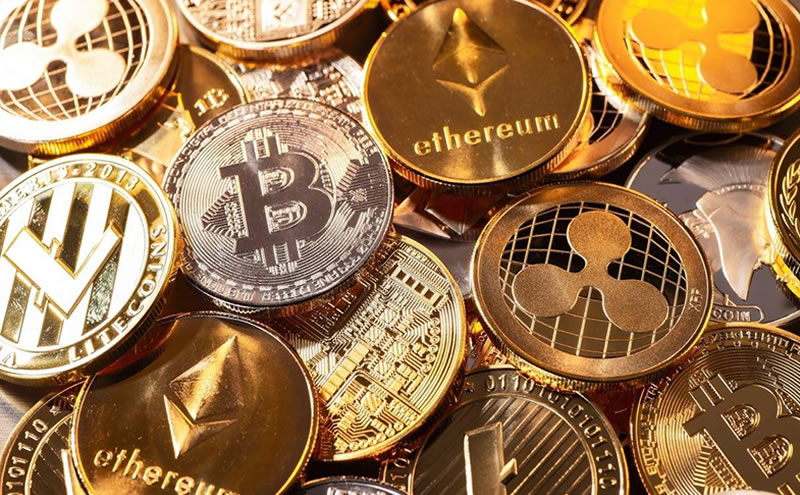 Visa (NYSE:V): The global credit card industry leader, Visa came out and reported that by the end of 2021, it would be settling transactions via the Ethereum Blockchain, while allowing users to make digital purchases with the USD coin. It is a hesitant first step for Visa as it utilizes a cryptocurrency that is still tied to the value of the U.S. greenback, but nonetheless, for a company that has fallen a step behind rival Mastercard (NYSE:MA) in terms of innovation and digital progress, it is a welcome move for shareholders and crypto enthusiasts alike. Visa already offers customers the Crypto.com Visa credit card, which should see transactions become easier as there will no longer be a need to continuously convert cryptos to fiat currency, and then back again.
PayPal (NASDAQ:PYPL): The global leader in digital payments, PayPal announced that it would be allowing its users to spend Bitcoin, Bitcoin Cash, Ethereum, and Litecoin amongst others at over 29 million online vendors around the world. While these vendors won't necessarily have to accept cryptocurrencies, PayPal will be making the conversions into fiat currencies for the businesses, so it is primarily of benefit to their own customers. The move levels the playing field with rival Square (NYSE:SQ) who has allowed cryptocurrency payments through its Cash App since 2018. PayPal has a much broader global reach than Square, so this could send ripples through the digital payments sector.
SoFi (NYSE:IPOE): Not yet a publicly traded company, but it will be soon, as SoFi has announced that it would be merging with Chamath's IPOE via a SPAC reverse merger. SoFi is seen as a legitimate fintech disruptor, and although Chamath's SPACs have taken some heat on platforms like FinTwit as of late, SoFi is near universally thought of as an incredible investment opportunity. Well SoFi actually does cryptos as well through its SoFi Invest platform, and with shares currently trading around $16, this could be heading to Wall Street at just the right time as Bitcoin threatens to hit $100,000 USD later this year. Keep an eye on SoFi as a sneaky fintech crypto play when it eventually hits the markets.
---