GM Enters the Electric Vehicle Race
Wall Street is applauding GM for what it gets out of the agreement with Nikola.
---
It was only a matter of time until the heavy hitters in the auto industry joined into the great electric vehicle race that has consumed Wall Street over the past year. General Motors (NYSE:GM) jumped in head first by partnering with up and coming electric truck maker Nikola (NASDAQ:NKLA) to manufacture their Badger trucks, slated for production in late 2022. Investors will recognize Nikola as the SPAC IPO that debuted earlier this year and instantly shot up to a $30 billion market cap, without even having a partner for production. Fast forward to September and shares of Nikola are down sharply from their all-time highs of $93.99 per share. After news of the partnership dropped, Nikola's stock surged by over 40% as investors clamored to get back in on what may be perceived to be the ground floor.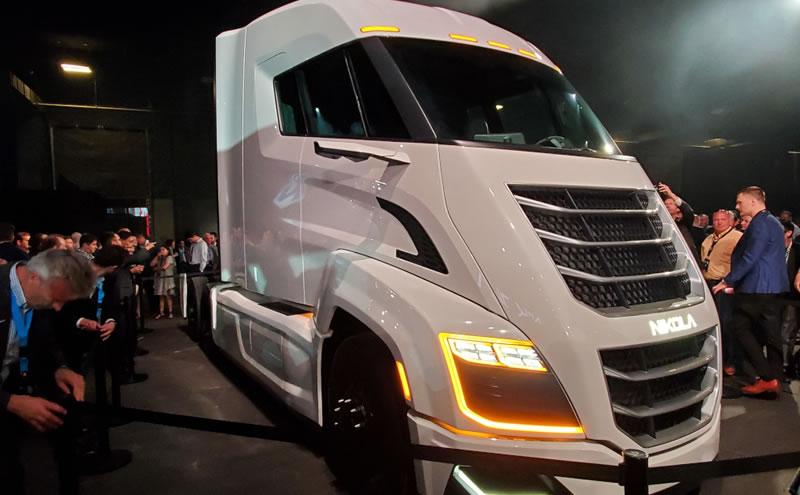 General Motors' stock also flew up on the news, jumping nearly 10% as the American car-maker is now trading at levels within reach of its 52-week high of $39.58. After a couple of rough quarters during the coronavirus quarantine, GM is now trading well above its 60-day and 200-day moving averages, signalling a stock that has more or less recovered from its 52-week lows of $14.33. The stock is still down nearly 18% over the past year and trails the S&P 500 performance by nearly 30%.
Wall Street is applauding GM for what it gets out of the agreement with Nikola. GM will receive about $2 billion in Nikola stock, as well as a seat on Nikola's board, meaning they should have at least some input into how Nikola operates moving forward. GM also receives all of Nikola's emissions tax credits that are essentially free money and are a major part of Tesla's (NASDAQ:TSLA) earnings each quarter. Nikola in turn will receive access to all of GM's Hydrotec fuel cell technology, as well as GM's Ultium battery architecture, which will be implemented into Nikola's trucks. Nikola stands to save nearly $5 billion by using GM's existing technology and manufacturing infrastructure, so the deal truly is a win-win for both companies.
If 2022 seems a long way off for trucks to be manufactured, it is. The timeline puts Nikola's trucks in direct competition with the Tesla Semi and other up and coming trucks like Workhorse Group (NASDAQ:WKHS) and established industry veterans like Volvo. Nikola's stock pulled back after the recent surge and investors can expect volatility in the stock until trucks are produced and real revenue is flowing in. General Motors is hedging its ownership stake in another SPAC IPO, Lordstown Motors, which is also partly owned by the aforementioned Workhorse. So what is the better investment moving forward? GM recently announced the electric version of its classic Hummer SUV that will be on sale by Fall 2021, as well as a Chevy truck that will be on sale by 2025. The company seems to prefer having its hands in a bunch of cookie jars, rather than focussing on their own product lineup, which may benefit GM down the line as a diversified player in the space. General Motors may be the more stable short-term beneficiary of this deal, but Nikola shares are reaching levels that are tempting for initiating a position for the long haul.
---