Can We Trust Tesla in the Future?
Everyday it seems to be something new with electric vehicle industry leader Tesla (NASDAQ:TSLA), and one has to wonder if investors are starting to lose patience.
---
The stock rose to fame over the past year as the price skyrocketed, catapulting Tesla into the very upper echelon of S&P 500 companies In fact, at one point in time Tesla was valued more than social media giant Facebook ($309.21|-0.45%), and many wondered if it would be a $1 trillion company before 2021.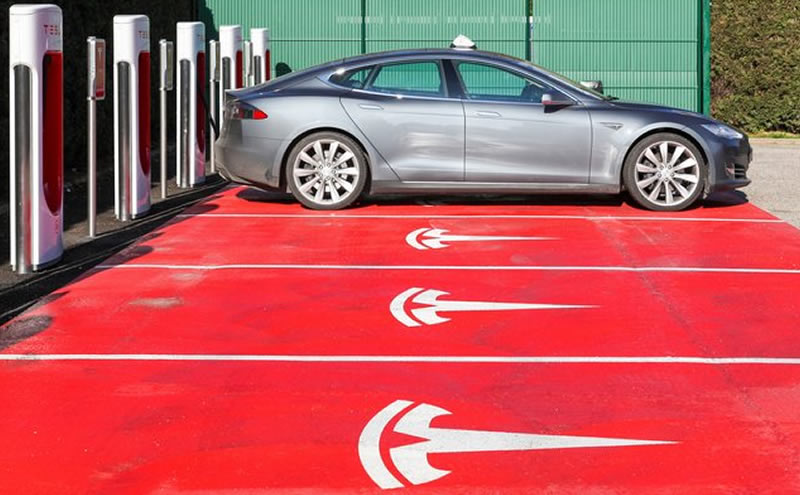 Fast forward to present day, and Tesla's shares are down 20% on the year so far and much of that can be attributed to its CEO Elon Musk. Always a fan of controversy, Musk has seemed more interested in manipulating crypto currency values, than running the actual business. Instead of addressing a decline in sales of its vehicles in China, Musk took to Twitter to vouch for the internet meme crypto Dogecoin. Muck famously hosted Saturday Night Live last week, and leading up to the show, Dogecoin hit an all-time high price of $0.68 per coin.
Musk has also been in a war of words with former Tesla chief engineer and present Lucid Motors (NYSE:CCIV) CEO Peter Rawlinson. Musk publicly downplayed Rawlinson's involvement in the Model S and Model X, to which Rawlinson replied that he still has his Tesla business cards which seems like a lot of work to create just to fake a position at the company.
Finally, Musk has backtracked on Tesla's earlier stance on benchmark crypto Bitcoin, citing that the company will no longer be accepting it as a form of payment for its vehicles. Musk attributed Tesla's change of heart to the damage to the environment that Bitcoin mining does, even though a good majority of mining is now accomplished with renewable energy sources. Musk's comments caused the price of Bitcoin to plunge by 17% overnight, taking off approximately $365 billion off of its market cap, or roughly the equivalent of 64% of Tesla's current market cap.
So can investors trust Musk to operate Tesla moving forward without succumbing to further distractions? Musk is one of the most influential people on the planet, and anytime he uses Twitter or any other social media platform to make a statement, it has real world consequences on the stock market. It wouldn't be the first time Musk was in trouble with the SEC following his Twitter activity, but the unregulated and easily manipulated crypto markets could have some serious impact on retail investors.
Tesla is already losing market share to companies like Nio ($37.13|-3.08%), Volkswagen, and General Motors ($59.87|3.12%), and other companies like Lucid Motors are hot on their heels. The entire automotive industry is going electric, and Tesla may soon find its industry moat getting smaller and smaller every year. Does that mean Tesla is finished? Definitely not. Tesla still operates as an automaker, but in the future it could be an energy company, a battery company, an AI company, or an insurance company, or all of the above. I still believe Tesla is a great investment for the future, but investors should be aware that Musk has the potential to cause serious damage to the price of the stock, and even risks having to step aside if further market manipulation takes place, whether intentional or not.
---