Markets Start September in the Green
The markets started the week off with a bang as the much talked about stock splits for Tesla (NASDAQ:TSLA) and Apple (NASDAQ:AAPL) continued to make headlines.
---
On the first day of September, most of the major indices started the month off in the green as the stock market wraps up one of the fastest growing months in history. The Dow added 215 basis points, and is currently sitting near all time highs. The index recently shuffled a few of its companies around, removing long-serving companies like Exxon Mobil (NYSE:XOM), Raytheon (NYSE:RTN), and pharmaceutical giant Pfizer ($41.49|-0.43%) were all removed from the Dow and replaced by Honeywell International (NYSE:HON), Amgen (NASDAQ:AMGN), and Salesforce.com (NYSE:CRM). The S&P 500 added 26.34 basis points and is also nearing all time highs, while the tech-heavy NASDAQ added a further 164 points to end the trading session at its all-time highs. Needless to say, the indices are very much inflated as September gets under way.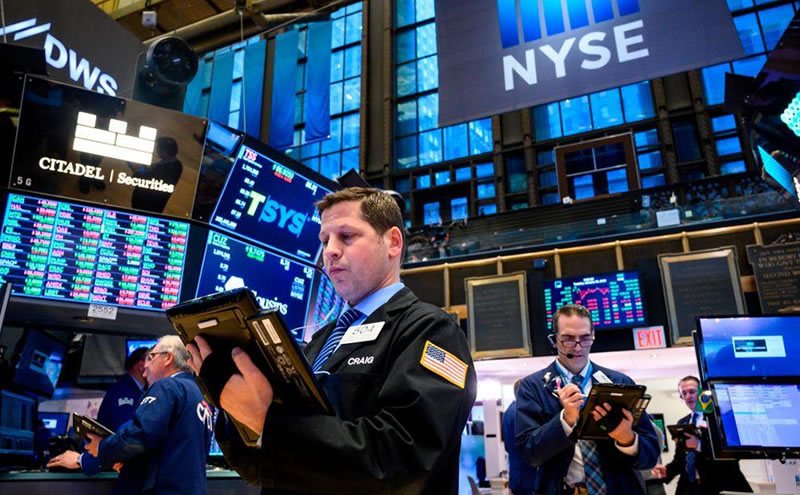 The stock of the day on Tuesday was Zoom (NASDAQ:ZM) as its recent quarterly earnings blew Wall Street away. Second quarter revenues were up 355% year-over-year and operating income rose from $20 million in 2019 to $277 million in 2020. The stock has grown exponentially adding a further 41% at one point on Tuesday, closing the day at $457.69 per share. It has been a magical run for investors as the stock is now up nearly 400% year to date and up nearly 1200% since its IPO debut at $36. Wall Street analysts are indeed bullish on the stock to continue to rise into the future, even as the market cap already sits at an astounding $131 billion.
A close second was Penn National Gaming (NASDAQ:PENN) which gained almost 15% today after a tremendous analyst upgrade from Craig-Hallum that initiated a buy rating and new target price of $75, with a long term outlook of upwards of $200. The analyst cited Barstool sports president Dave Portnoy and the upcoming Barstool sports betting app as industry disruptors and a reason why Penn Gaming will take a large chunk of the sports betting industry from rivals like DraftKings (NASDAQ:DKNG). Shares of Penn are now up over 175% during the last year which includes a 70% rise in stock price in August alone.
The markets started the week off with a bang as the much talked about stock splits for Tesla ($843.03|3.02%) and Apple (NASDAQ:AAPL) continued to make headlines. Apple shares continued to rise on Tuesday adding another 3.98% to the current all-time highs of a stock-adjusted price of $134.18 per share. Analysts are bullish on Apple as well, citing the pending announcement of its newest flagship iPhone model which will be its first ever 5G product. Tesla retreated on Tuesday as undoubtedly some investors took some profits after the legendary run the stock has had this year. Shares dropped by 4.67% to close at a split-adjusted $475.05. Tesla investors will want to mark September 22nd on their calendars as Elon Musk has announced this to be "battery day" which should be an unveiling of the company's newest battery technology.
---