Meta's Change Of Stock Ticker Won't Make It Rise Yet.
Recent paperwork filings show that the new change will be official on June 9, 2022. 
---
Meta Platforms has announced that on the opening of the market on June 9, its stock ticker symbol will change from (NASDAQ: FB) to (META). However, it would interest you to know that the change to META was not the original plan. Meta Platforms, formerly called Facebook, announced when it was rebranding last October that it would change its ticker symbol to (MVRS) to reflect its focus on the metaverse. But with time, management decided on META to reflect the new branding.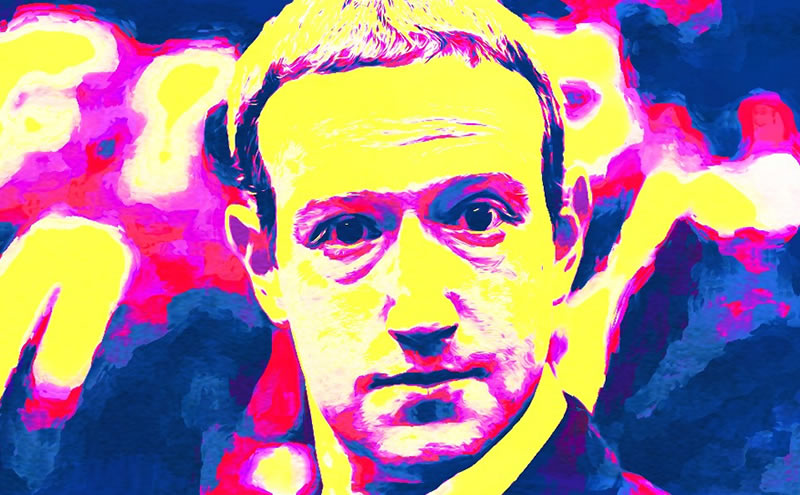 When people think of Meta, they think of the parent of Facebook, Whatsapp, and Instagram. These are three popular social media apps. But Mark Zuckerberg, the CEO of Meta, wants to transition the company beyond just being a social media giant to a social technology giant. Part of the vision involved changing the company's name after ten years of being known as Facebook. However, Zuckerberg's vision is facing many headwinds that are making shareholders unhappy.
This year has proved challenging for the company. Some of the more significant headwinds include the change in Apple's privacy policy, supply chain disruptions, global digital advertising inventory rise, and the war in Ukraine.
How Meta Platforms Has Fared This Year
The stock price had an all-time high in 2021. But due to the headwinds Meta Platforms is facing, the stock has fallen by more than 50% from last year's high. It has already lost more than 40% just this year, wiping billions out of its market capitalization. These headwinds also impact revenue growth.
Here are the most prominent ones:
1 - Privacy changes initiated by Apple
After changing its privacy policy, Apple (NASDAQ: AAPL) gave the users of its devices the choice of opting in to allow tracking on their apps. This new policy has made it difficult for Meta Platforms to track and collect data on billions of its users who have iOS devices. Therefore, the ability of Meta Platforms to sell precision advertising based on this data has fallen, and this has affected revenue from advertising.
2 - Disruptions In The Supply Chain
The coronavirus pandemic brought about widespread supply chain disruptions. Right now, consumers prefer to purchase goods than purchase services. But favorite items that consumers desire are out of stock in many stores. As a result, many businesses facing this problem have had to reduce their advertising spending to increase profits on goods they can produce.
3 - The Rise Of Digital Advertising Inventory
Meta Platforms increased its advertising revenue from $56 billion to $118 billion within three years. That success has attracted lots of advertisers to the industry. Amazon (NASDAQ: AMZN), for one, has developed an advertising business that competes with Meta's. ByteDance, the popular TikTok app creator, is hotly competing with Meta for advertising revenue and seems to have a massive advantage with the teenage population. In addition, Disney and Netflix have launched their advertising arms. These are some of the advertising platforms competing with Meta for the share of global advertising spend in digital channels.
4 - The War In Ukraine
Businesses in Russia and Ukraine, where there is a war, have withdrawn their advertising. This is affecting companies like Meta, which depend on advertising revenue. Also, the economic fallout of the war in Europe has made the advertising revenue from that region reduce. Meta Platforms is among the companies affected due to its investment in Europe.
So, with all the headwinds that Meta Platforms is facing now, it is no surprise that the stock is slow to rise. Already there is evidence that the stock price is affected by the headwinds. But investors do not need to sell it in panic. Meta Platforms has a lot of fundamentals in its favor. The daily active users on Facebook alone are 2.9 billion. Therefore, investors would prefer to cautiously watch the stock rather than dump it. With a price-to-free cash flow of 13.5, Meta Platforms is a very cheap buy, and savvy investors would do well to hold it for the long term.