The EV sector is a Gold mine; Hold These Top 3 EV Stocks While The Market Corrects
This is the time to buy quality stocks at low prices.
---
The Nasdaq Composite Index went off roughly 12% in January and is in correction territory. Seasoned investors know that a correction signifies an opportunity to buy quality stocks at rock bottom prices. I cannot predict the length or depth of the correction, but one recommendation I can give is that this is the time to buy quality stocks at low prices.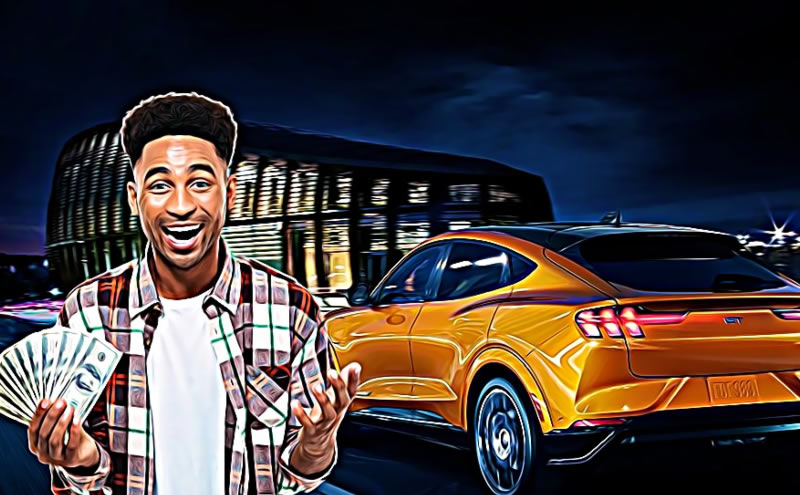 In the last couple of years, electric vehicle (EV) stocks have been rising steeply, but they have seen sharper corrections this year. Three stocks in this article are typical examples. Rivian (NASDAQ: RIVN) has seen a fall of 64% from its all-time high price while leading automakers like Volkswagen (OTC: VWAGY) and Ford (NYSE: F) have also seen significant corrections. But each of these stocks is attractive.
Rivian
Rivian (NASDAQ: RIVN) is a relatively new company to the electric vehicle market as it started deliveries in September 2021. Currently, the company makes three models - SUV R1S, Pickup Truck R1T, and a delivery van. The pickup Truck has received awards as it was selected by automobile magazine, MotorTrend, as the Truck Of The Year for 2022.
A challenge the company is facing is delivering vehicles at scale. It has already delivered a quality product and needs to scale production. By the end of 2021, it produced 920 vehicles over three months. Demand for Rivian's vehicles is growing. As of December 15, there were 71,000 pre-orders for its SUVs and trucks. In addition, Amazon, which holds a stake in Rivian of about 18%, has ordered 100,000 delivery vans. So the demand exceeds the companies supply. This would give Rivian a competitive advantage.
Ford
There is a valuation difference between stocks of pure-play EV companies and traditional automakers. Investors are enthusiastic about EVs and believe EV stocks can deliver higher margins than conventional vehicles. But this belief ignores the fact that traditional automakers like Ford (NYSE: F) have a significant advantage over new-to-the scene EV companies. For one, the automobile industry is capital intensive, and Ford has rich manufacturing expertise. Also, Ford has garnered a deep brand loyalty cultivated over the years.
And Ford has an electrification strategy which it is already executing. By 2023, it will have increased its EV production capacity to 600,000 vehicles. By 2030, 40% to 50% of its deliveries will be EV.
Right now, Ford has a robust demand for its electric models. For example, there were 27,140 sales of the Mustang Mach-E vehicles in 2021, placing it second behind Tesla's Model Y in EV sales. Also, there are already 200,000 reservations for the F-150 Lightning truck. So Ford could well be one of the top beneficiaries of the EV transition.
Volkswagen
As the second-largest automaker globally, Volkswagen (OTC: VWAGY) does not want to be left behind in the EV revolution. The company has already seen the writing on the wall and intends to spend 52 billion euros on electrification from now to 2026. Volkswagen says that half of its sales will be electric by 2030. In 2021, sales of EVs by the company topped 450,000, representing its recent push towards electrification. That means a 95% growth over 2020 sales.
Volkswagen's focus for EVs is quality and low cost. It intends to do this by reducing battery costs by producing batteries in-house. It believes that prices for batteries will go down due to its economies of scale. Volkswagen relies on its long history, enormous operations, rich experience, and strong brand to succeed in the EV market.