Ford shares up 9.0% after splitting EV from ICE
Ford announced Model E, it's dedicated business unit for electric vehicles.
---
Ford Motor Company Inc. is up 9.0% since in order to speed the transition to EVs, the company is dividing its electric vehicle (EV) and traditional car sections into two distinct segments within the automaker.
The two businesses will function under the same Ford banner but report separate financial results as a result of the reorganization.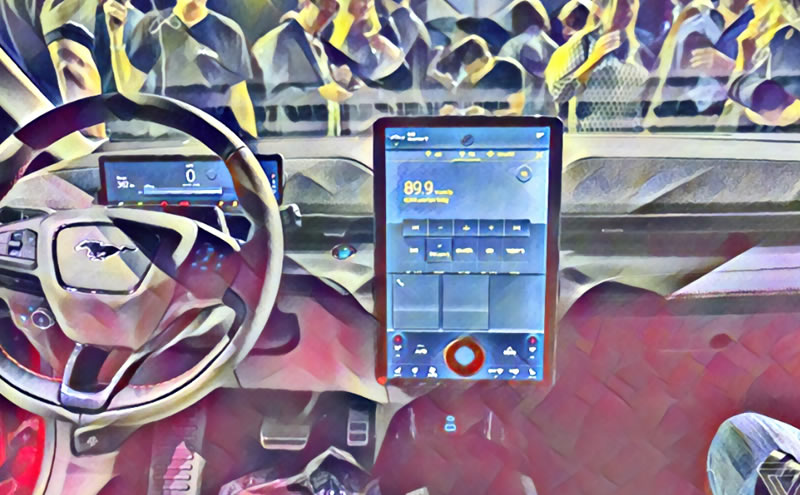 While Ford Blue will concentrate on gasoline-powered automobiles, Ford Model E will specialise in electric vehicles. Ford CEO Jim Farley said:
"We are going all in, creating separate but complementary businesses that give us start up speed and unbridled innovation. The new EV segment will produce as much excitement as any pure EV competitor, but with scale and resources that no start-up could ever match."
CEO wants Ford to be a major EV player
Farley has prioritised transforming Ford into a significant EV player since taking over as CEO in October 2020. Ford revealed in November that it wants to raise its EV manufacturing capacity to 600,000 by 2023, making the firm the second largest US EV manufacturer behind Tesla. Ford currently is aiming for producing 2 million EVs by 2026.
Ford's separation indicates a "better allocation of dollar and human capital," according to BofA Securities analyst John Murphy in a client note. According to Murphy, who has a buy rating on the company, the move will also help Ford to recruit more EV expertise and have access to reduced cost of finance, particularly through green bonds.
Ford shares have increased by 150% since Farley took the position as CEO, and they increased by more than 5% today on news of the re - organization. Ford aims to spend $50 billion on its EV strategy under the new structure, up from a prior target of $30 billion. Farley believes vintage vehicles will continue to be Ford's "profit and cash engine."
It's all about winning the EV space
The CEO of Ford did not disguise the fact that the reorganisation is partly motivated by the desire to outperform competitors in the congested EV market. General Motors is also aiming to top US EV sales, and in October unveiled a new electric SUV that is $10,000 less expensive than Tesla's Model 3. Last year, Ford's Mach-E was the third best-selling EV in the United States, after Tesla's Model Y and Model 3. Farley said:
"Is this about winning? 100%. We want to beat the old players. We want to beat the new players."
Today, Ford gained at least one edge over a major competition. The stock that trades at a PE multiple of 4.08 is still down more than 15% for the year. Last month, Ford said its financial results for Q4 were weaker than what the Wall Street had expected.