Ford hires Audi's Sander for Ford Europe and passenger vehicles line
Martin spent a successful 25 years career at Volkswagen Group, and his last job was as the senior vice-president of Sales in Europe for Audi.
---
Ford of Europe announced on Monday, that it had appointed the former Audi UK Managing Director, Martin Sander, to lead its German operations. He will also be the new General Manager, Passenger Vehicles, for Europe. Ford is preparing for a new era of sales in electric vehicles (EV), and Sander is part of that move.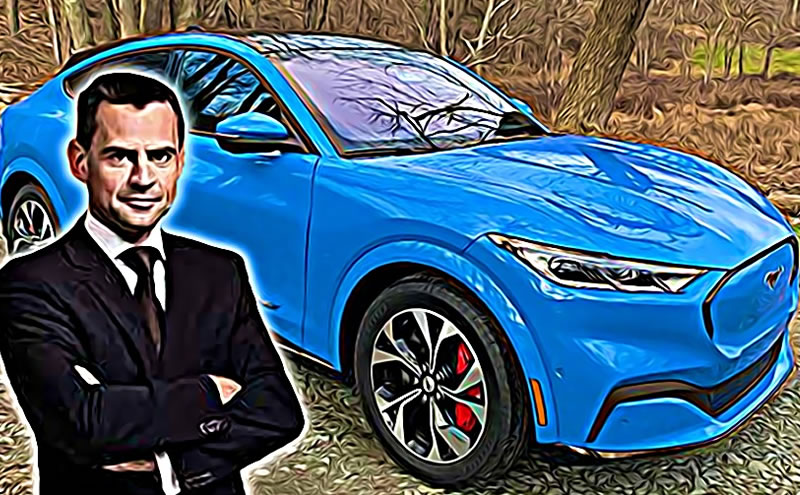 While making the announcement, the carmaker said that it was taking a significant step that would radically transform its European business. Also, it is creating an entirely new product line for electric vehicles and mobility services in 2022. Sander's new position will combine two posts pivotal to the car maker's new direction. He is expected to drive the shift.
As chair of the management board of its European business, Ford-Werke GmBH, come June 1 this year, Sander has his work already cut out. But, first, he must redefine what owning a Ford and driving one of its vehicles means.
Martin Sander has spent a lot of years in Europe. He was born in Germany and lives in Ingolstadt. He spent a successful 25 years career at Volkswagen Group, and his last job was as the senior vice-president of Sales in Europe for Audi. In addition, he has held various leadership positions in North America, the UK, and Europe.
Sander will be taking over from Roelant de Waard and Gunnar Herrmann, two of his predecessors who retired voluntarily from Ford at the end of last year. He will be reporting directly to Stuart Rowley, the Ford of Europe President.
Speaking of Sanders, Rowley said, "he has a wealth of global experience and is a highly experienced leader." Together, they will transform the passenger vehicle business in Europe to provide customers with novel connected experiences. "Sander's drive, leadership, and new thinking will contribute to speeding up the transformation."
Sander took to LinkedIn to make statements about the new role. He said he "looks forward to being taken out of his comfort zone."
"As I learned more about the new opportunity, what took over me was the excitement of doing something new. I realized there was so much to learn that is out of my comfort zone that I will not want to miss out on this opportunity," he wrote.
In his new role, Sander will be based in Cologne. The city is the home of Ford's Cologne Electrification Centre. The first of Ford's all-electric passenger vehicles will roll out of this center next year.
Ford also announced that Sander's team would be accelerating the delivery of its connected EVs. It would also lead all initiatives aiming to collectively create superior digital customer experiences in Europe for passenger vehicles coming from Ford's European production lines.
Meanwhile, Ford is losing its position in Europe. Data released last week by the Society of Motor Manufacturers and Traders (SMMT) for 2021 showed that Ford has slipped to fourth place in the bestseller rankings and is now behind Volkswagen, Audi, and BMW. In addition, the Fiesta Hatchback, its former UK bestseller, was not among the top ten bestselling cars for 2021. This was a huge shift for the brand. However, it envisions a bigger shift in the future.
In 2020, Ford announced that all its vehicles in Europe will be electric cars by 2030 and that by 2026 all Ford cars sold in the continent are expected to be zero-emissions capable. But, of course, the future will tell if it can achieve that tall order.
---