Ford forecasts a 12% drop in U.S. sales this year
Ford says its U.S. sales are likely to sink by 12% in 2022.
---
Ford Motor Company Inc. stock closed more than 1.0% down owing to worsening production backlogs. Ford Motor Company is a global American vehicle manufacturer headquartered in Dearborn, Michigan. The Ford brand offers autos and commercial vehicles, whereas the Lincoln premium brand sells luxury cars.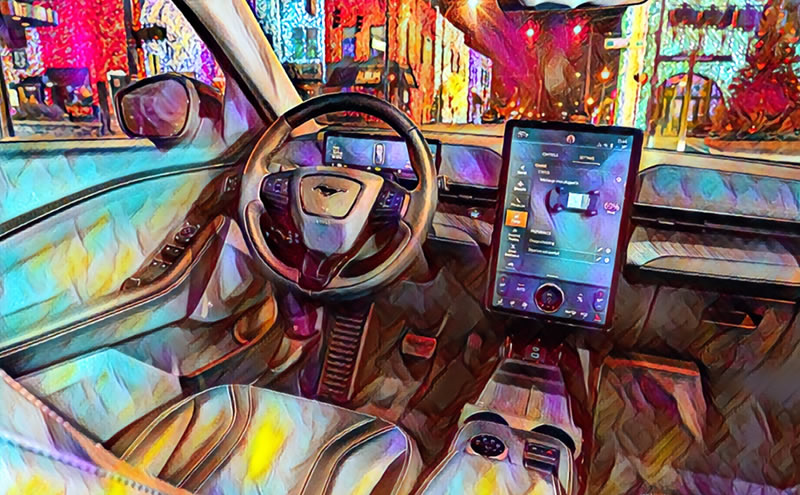 According to reports, dealers have been told that car deliveries in the United States would fall to 1.66 million this year, down from 1.9 million in 2021 - a 12% decline. After 37 suppliers failed to deliver parts on deadline, the carmaker has so far lost 100,000 units of manufacturing. The continuous chip problem has resulted in shortages, which have already affected Ford and are expected to continue in the near future. Due to these pressing challenges, it indicated last month that it may get off to a poor start in 2022.
Furthermore, until the end of May 2022, dealers will not get any new car retail allocations, leaving showrooms vacant throughout the spring season sale.

Ford is committed to expanding its footprint in EVs
In other developments, as part of a significant electric vehicle (EV) push in Europe, Ford announced plans for seven new electric vehicles, a battery assembly plant in Germany, and a nickel cell manufacturing joint venture in Turkey.
By 2024, Ford expects to offer three new electric passenger vehicles and four new electric commercial vehicles in Europe, with a goal of selling over 600,000 EVs in the area by 2026.
Ford claims that this will help it meet its global target of selling more than 2 million electric vehicles per year by 2026, with an adjusted operating profit margin of 10%. Ford has announced a $50 billion investment drive to jumpstart electrification, which involves running its electric vehicle operation independently from the company's heritage combustion engine business.

Ford Motor Company partnered with Volkswagen
Ford strengthened its current relationship with Volkswagen, within which the American automaker would build a second electric vehicle for the European market based on Volkswagen's platform.
As a result, Ford's anticipated volume of cars based on Volkswagen's modular electric-drive platform, known as MEB, would be increased to 1.2 million units over a six-year period. This will include a $2 billion investment in Ford's Cologne plant in Germany, as well as a new battery assembly factory set to open in 2024. Stuart Rowley, chair of Ford of Europe said:
"Our march toward an all-electric future is an absolute necessity for Ford to meet the mobility needs of customers across a transforming Europe."
The stock that trades at a PE multiple of 3.54 is now down more than 25% for the year. Ford has a market cap of $63 billion at present.