What In The World is Digital World Acquisition Corp?
Phunware is a micro-cap company that is barely meeting the minimum requirements of staying listed on the NASDAQ exchange.
---
It has been a year like no other for the stock market, and that is something nobody can deny. From Reddit fueled short squeezes to cryptocurrencies going mainstream, 2021 has certainly been one for the history books. So while the meme stock trend has been losing some of its steam since earlier in the year, there has been a new crop of social media stocks that are garnering attention. The latest two, have been aptly named MAGA-meme stocks, in honor of their association with former President Donald Trump. Let's take a deeper look into this new breed of meme stock!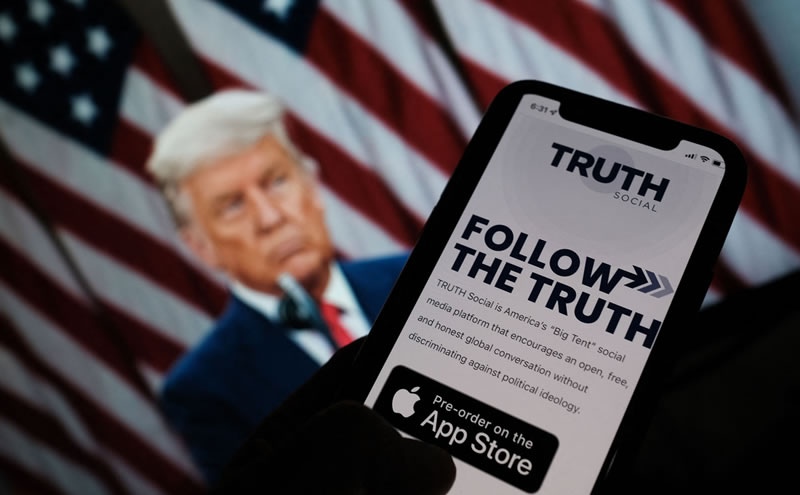 Digital World Acquisition Corp (NASDAQ:DWAC): Well, this one really came out of nowhere. Do you remember when SPAC stock mergers were all the rage? SPAC stands for Special Purpose Acquisition Company, and is used to bring a private company to the public markets via a reverse merger. Some prominent companies have gone public via a SPAC including DraftKings (NASDAQ:DKNG), Virgin Galactic (NYSE:SPCE), and SoFi Technologies (NASDAQ:SOFI). Enter DWAC, which announced that it would be bringing Trump's new social media platform public. The platform is called Truth Social, and is anticipated to launch in 2022. Remember that Trump is currently serving a lifetime ban from both Twitter and Facebook, so his new platform could be a controversial one to say the least. Shares of DWAC went absolutely parabolic after the announcement, rising from under $10 per share, to hitting a high of $175 within 48 hours. Keep in mind that DWAC is still a SPAC, with no underlying fundamentals to the company. DWAC has since dropped to a still ludicrous $67.00 per share, and has shown the wild volatility that is present in meme stocks.
Phunware, Inc (NASDAQ:PHUN): Alongside DWAC came a little company out of Texas called Phunware. It certainly has a company name that is reminiscent of other meme stocks, but the real reason why Phunware rose in sympathy to DWAC is because during Trump's re-election campaign, he used Phunware to create a mobile app for his campaign. That's it. There has been no official ties or partnership between Truth Social and Phunware, and yet the stock ran from around $2.00 per share to over $24.00 during the same timeframe that DWAC was going berserk. Phunware has also since pulled back to the $4.00 level, as investors likely realized that there is no actual connection between the two companies. The move from DWAC makes sense, although definitely not to the extent that we saw. But Phunware only moved because of speculation on a previous relationship with Trump's campaign. Phunware is a micro-cap company that is barely meeting the minimum requirements of staying listed on the NASDAQ exchange. DWAC may have been worth a small investment back at its NAV price of $10, but at its current inflated price there isn't much chance of a meaningful return in the short-term. Phunware should not be on anyone's radar, unless a partnership is announced at some point in the future.
---