Disney Versus Netflix: Which Streaming Stock Should You Own?
Many households are now spending a lot of money on streaming services.
---
These stocks had a lot of growth during the pandemic as many people were at home and glued to their television sets. Despite the downturn in the economy this year, many opportunities still exist in streaming stocks. Two streaming services that are pretty popular are Netflix (NASDAQ: NFLX) and Disney (NYSE: DIS).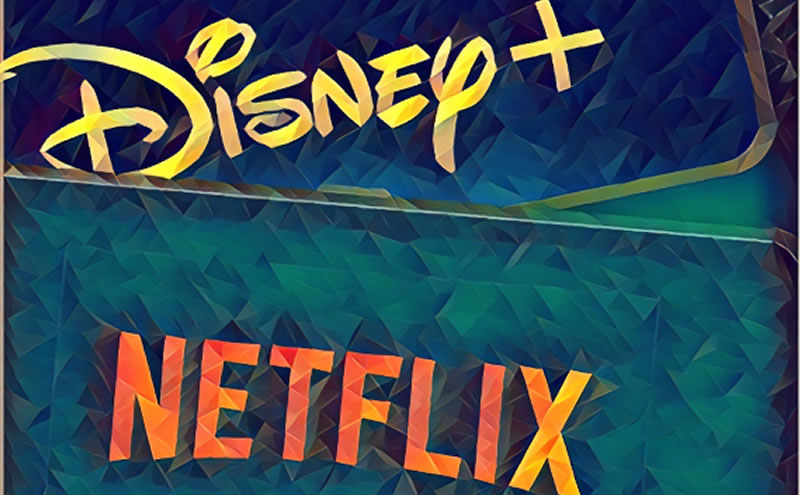 Netflix was the industry's pioneer for streaming, but Disney, an entertainment giant, has caught up with it. Disney recently released its Q3 earnings report, and streaming played a massive role in its revenue. We will now examine both stocks on several fronts to recommend a stock to buy.
1.- Subscriber base
Disney (NYSE: DIS) reported a total subscription number of 221.1 million for Q3 2022. As a result, it has surpassed Netflix (NASDAQ: NFLX) in terms of subscribers. On its last earnings call, Netflix reported 220.67 million. But you have to note that Disney counts subscriber numbers differently than Netflix.
Disney provides its customers with bundles of packages like Disney+, Hulu Live, and ESPN+. When a subscriber has these bundles, Disney counts them as three subscribers. But Netflix doesn't have bundles. It only has basic and premium packages. So, because the subscriber count is not apples to apples in both companies, we have to look at another metric, the average revenue per user (ARPU).
Disney's ARPU is 39% more than that of Netflix. However, in the Asian market, a fast-growing market now that the U.S. has slowed, Disney lags behind Netflix in ARPU. Disney has an ARPU of $1.20 per month, while Netflix has one of $8.83 per month.
But Netflix has been losing subscribers to other streaming services. In Q2 2022, it lost 1 million subscribers. Disney is also afraid of having the same issue. When it lost the rights to show the India cricket games, Disney reported that it would lose subscribers in the Indian market for the next quarter. Well, until then, Disney trumps Netflix in this aspect.
2.- Subscription cost
Most streaming services are raising their subscription prices. That is why several websites have pirated Disney and Netflix content. The subscription costs of packages and bundles from these two companies also affect their revenues because the lower the subscription cost, the larger the subscriber base.
Netflix (NASDAQ: NFLX) has been raising its subscription costs. The standard plan for a Netflix package is now $13.99, but in 2014 it was $8.99 per month. But Disney's (NYSE: DIS) subscription cost is lower. The single plan for Disney Plus costs $7.99, and you have the option to pay annually for $79.99, which is a discounted price. Apart from the single plan, Disney has bundles. The Disney bundle has Disney+, ESPN+, and Hulu, which go for $13.99 with ads and $19.99 with no ads.
You can see why Disney's subscription base has surpassed Netflix's.
3.- Cash Flow and other metrics
Netflix has been cash flow negative for a long time, but investors didn't mind because they were producing great content. Also, because the company was the sector's leader, it could cover its cost of production with subscriptions. But now, the tide has changed. There is a lot of competition, and Netflix cannot count on subscriptions to make it cover its costs and expenses. It only became cash flow positive in 2020 due to increased subscriptions.
On the other hand, Disney has many advantages in this area over Netflix. Disney doesn't rely only on streaming for its revenue. It also has cinemas and theaters where it releases its content. These cinemas and theaters cover the cost of production even before it releases its content on its streaming networks. So far, Disney has been recording positive cash flow.
Based on these considerations, we would say that Disney is a better stock than Netflix. We don't believe that Netflix will remain the streaming sector leader for long. Although it was the pioneer of streaming, it is losing lots of subscribers and revenue. Disney could overtake Netflix by 2024. With that, buying Disney's stock is a better option than Netflix.