Disney reports its financial results for the fourth quarter, shares up
The company's Disney+ paid subscribers reached to 73.7 million in the quarter, significantly higher than 57.5 million in the prior quarter
---
The Walt Disney Company (NYSE: DIS) shares rose nearly 4 percent in the pre-market trading Friday after the company announced its financial results for the fourth quarter. The Los Angeles, California-based entertainment giant posted adjusted loss of 20 cents per share, as compared to a profit of $1.07 per share in the comparable period last year. Analysts surveyed by FactSet were looking for an adjusted loss of 71 cents per share.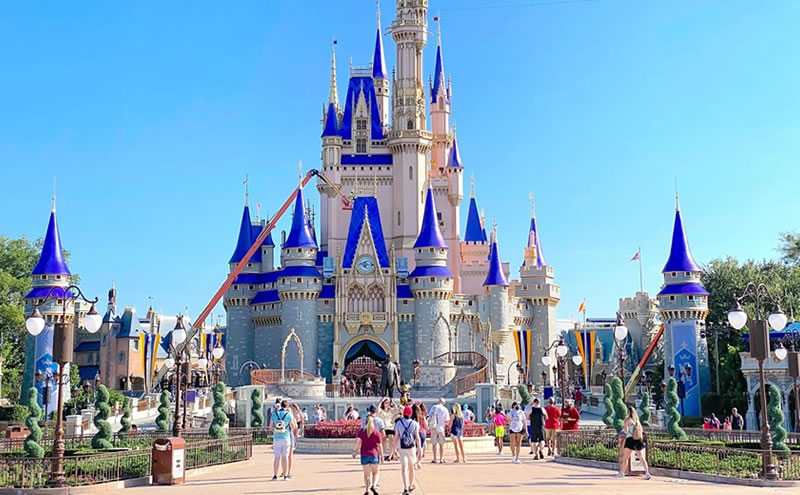 Revenue for the quarter declined to $14.71 billion but came in above analysts' average estimate of $14.15 billion. The drop in revenue was mainly attributed to the Covid-19 pandemic that severely hurt Disney's sales across most of its segment. The company had to close its theme parks and postpone the production of films and TV show due to the pandemic.
If we analyze the sales performance of different segments, revenue from theme parks declined sharply to $2.58 billion, as compared to $6.66 billion last year, as most of its parks stayed close during the quarter. The company's film business also suffered from the pandemic, as revenue from the segment fell more than 50 percent to $1.6 billion, missing consensus forecast of $1.98 billion.
On a positive side, revenue from Disney's television segment rose to $7.21 billion in the quarter, higher than $6.51 billion last year, and above average analyst estimate of $6.86 billion.
The company's Disney+ paid subscribers reached to 73.7 million in the quarter, significantly higher than 57.5 million in the prior quarter. Comparatively, ESPN+ subscribers rose to 10.3 million, versus 8.5 million in the previous quarter.
Disney (DIS) stock touched a low of around $85 in March after the Covid-19 outbreak. However, the stock managed to recover most of its lost value in the subsequent months. Overall, DIS share price has decreased nearly 6 percent on year-to-date basis.
---