Considering investing on Disney or Comcast? Read this first.
What you need to know before jumping in.
---
The media industry has been one of the most affected by COVID-19. Events canceled, cinemas closed, movies release dates being postponed left and right have shattered companies revenues. The industry's return on equity is down 18.5% in 2020. We should not look away from it, companies like Comcast (Ticker CMCSA) or Disney (Ticker DIS) have rebounded nicely after the March debacle. Being both large secure companies with plenty of assets, should you jump in on both? Is there a clear winner? Let's analyze 3 criteria that might help to shed some light: Fundamentals, Streaming and Assets Potential.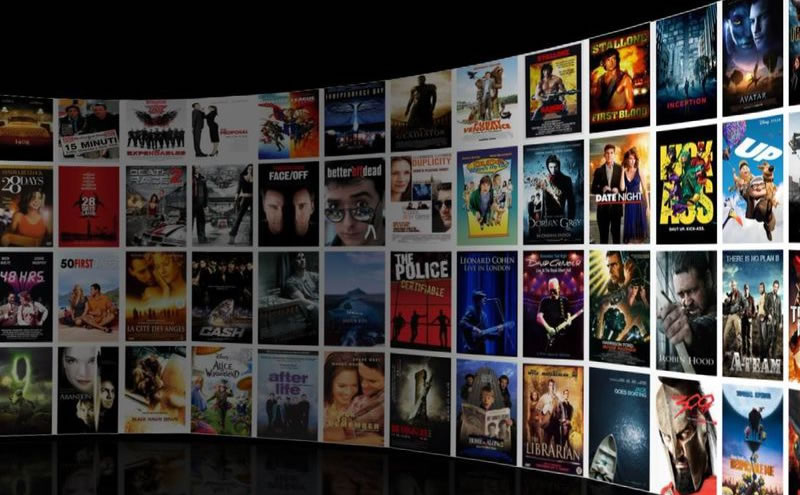 Fundamentals
Let's check the books first. With market caps bigger than $200 billions (DIS at $241.7 B and CMCSA at $203.5B) they lead the Media & Publishing industry with iron fists. Both companies have more assets than liabilities; however the California based brand has a better Debt to Equity Ratio as it has been more careful with its investments. Despite the 4 major acquisitions they executed over 15 years under Bob Iger (Pixar, Marvel, Star Wars, 20th Century FOX). Comcast however has navigated better the COVID-19 storm. Unlike Disney, their business model is not as dependent of presenting activities for one reason only: Universal Parks and resorts being significantly smaller has resulted in smaller losses. This is why the Philadelphia company has continue to deliver positive results during these difficult times. It's competitor, on the other hand, posted negative returns and some of their most valuable assets currently look like a liability.
Streaming
Netflix and Hulu initiated a revolution in the media industry that have developed into streaming wars. In the words of the media mogul Barry Diller: "companies are producing more content than we can consume". Disney first, and, more recently, Comcast have both jumped in the wagon with Disney+ and Peacock respectively. There is no doubt that both have unique, relevant content and shows to make these ventures successful. They will have to dethrone Netflix and its 193 million subscribers to do so. They are dedicating the tools and means to do so or die trying.
Disney has a 5 months advantage (launched on Nov 2019) and many subscribers over Comcast. The Burbank company's growth has been fueled by strategic agreements like the one with Verizon. The telecom giant is offering the full bundle for free to some unlimited wireless customers. In just 6 months Disney+ secured 60 million subscribers. Peacock, on the other hand, launched on April 2020. It has done fairly well but falls short with just 10 millions subscribers. They have been benefited by the Xfinity customers receiving the service for free with their internet/cable subscription. It is also interesting NBC's proposal of a new business model on which you can stream for free (watching advertisement), including live sports like the English Premier League. We have yet to determine how successful can the model be.
Disney is a clear winner over Comcast on this point. The company initially estimated to have between 60 and 90 million by 2024. It took them 6 months, and COVID-19 as a catalyst, to reach their aspirational goal. According to Gene Del Vecchio, Forbes writer and industry consultant, Disney+ could be worth $30 billion in 5 years. Comcast has to execute fast and precisely if they want to recover ground.
Assets Potential
This is very subjective as we can't predict the future. 2020 has been a sounding reminder of how fast can everything change. We can, however, take an educated guess by looking the near past and immediate future of both. So, let's dive in.
Parks & Resorts: As previously mentioned this is currently more a liability than an asset. Disney parks year after year have delivered better results than Comcast. Because of the money they generate and the number of customers they accommodate it hurts Disney more than Universal. With the parks open in Q3 we will have to see who bounces back faster when the quarter results are presented.
In the meantime there are more reasons to be excited about Disney Park in the future. Although, Universal will continue to enjoy a marketing agreement with Marvel characters in their Florida locations. Preventing, at the same time, Disney to exploit Marvel characters in Disney World. They cant prevent them from opening superhero themed lands across the US West Coast, Europe and Asia. Lets also not forget that Walt's company has just started to exploit Star Wars and Pixar characters. Why are the characters from these 3 brands are so important to the parks? Well, parks generate billions in direct revenue, yes; but they also trigger millions in consumer products sales. New lands with world-renown characters translates in a lot cash for Disney.
Media: The top 10 grossing movies have been released over the last 23 years. Disney owns 7 of them, Comcast 2, and the last one is Titanic (1997). A joint Venture between Paramount (Viacom owned) and 20th Century FOX (now Disney). These 7 have been released within the last 5 years, 6 of them from the Marvel universe and 1 from Star Wars. Universal does not own content as hot as its competitor. Some of their most successful sagas and titles, like Jurassic Park, Transformers and Fast & Furious, continue to lose ground and followers. Consider for a second that Disney continues to execute with Marvel the way they have; that they rebound nicely with a new Star Wars saga; let us not forget about Pixar success after success. It is scary what they could bring in the next decade. Making me feel very comfortable about choosing them.
Conclusions
Disney does come with a higher risk because of COVID-19. Their books have suffered a lot more recently. This reality will pass and with it these concerns. Disney+ was Bob Iger riskier bet, yet, it could be his perfect good bye gift as he transitions from CEO to Chairman and from Chairman to retirement. The service is breaking records, along with Hulu and ESPN+ it represented 37% of the company's profit during Q2. The potential of Disney asset outshines Comcast; if they continue to execute and deliver as in the last 5 years their Media and Parks will put some ground between both companies.
There is no clear winner, ultimately, you can invest in both companies. Should you have to choose one, go with Mickey and its friends. Their assets paired with how they have always executed should be enough to make you feel confident about your decission.
---