Buy This Stock as Bitcoin Crashes
Coinbase is a Buy, But Wait for Earnings.
---
Crypto Markets Are Tanking
Knowing how volatile the crypto markets are, this downward trend that Bitcoin is currently on could be over by the time you read this article. But the benchmark crypto is currently on a three-day slide where it has lost 12% and is fast approaching its lowest price levels of 2022. It's not just Bitcoin that is on the decline as the total crypto market has fallen to $1.65 trillion during this recent skid. Other major coins like Solana, Terra, and Avalanche are all down by double digits this past week.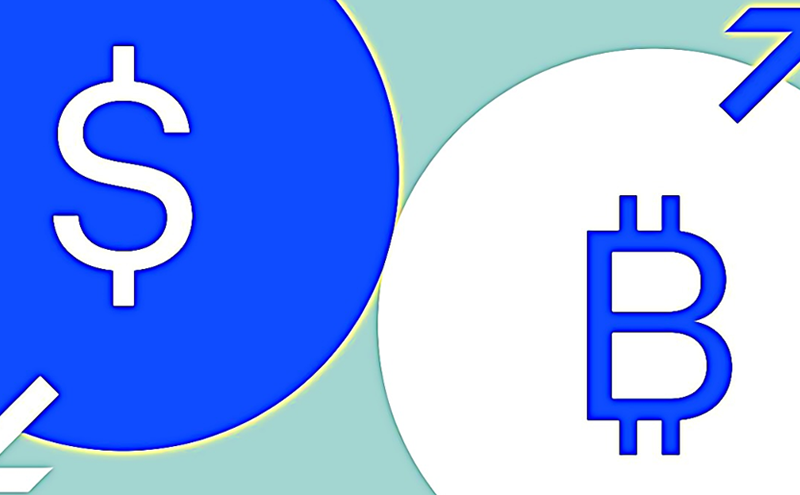 Coinbase is at its Lowest Point
The FUD has been rampant in the crypto industry as many traders have been liquidated or have given up entirely until the markets stabilize. Remember, we always need to be greedy when others are fearful. This is not like previous crypto bear markets where the chances of everything going to zero was never off the table. Now, with institutional adoption and mainstream use cases, we know that cryptos are here to stay.
This is why this week I am recommending you take a long hard look at Coinbase (NASDAQ:COIN) stock. Things couldn't be more bearish for Coinbase right now. Bitcoin is crashing and more than $700 million in the token was liquidated from its site earlier this week. Coinbase has always traded alongside the crypto markets, rather than on its own fundamentals. This might be bad for people who have been holding the stock, considering the price of Bitcoin peaked on the same day that Coinbase went public.
But for investors who are looking to get into Coinbase now, there might be no better time. The platform launched its long-awaited NFT marketplace this week and it debuted to little fanfare. I mean zero. There were 150 people who signed up for it on the first day signalling that NFT traders are likely to stick with existing platforms like OpenSea. This was going to be a major catalyst for Coinbase, but unfortunately, the launch fell flat on its face. Who would have thought people wouldn't be as interested in NFTs as we are about to enter a recession.
Coinbase is a Buy, But Wait for Earnings
Coinbase has beat Wall Street estimates twice and missed twice so far as a public company. This likely has to do with the ebb and flow of the crypto market. Investors will be looking for Coinbase to have increased its user base and monthly active users or MAUs following the major push that crypto companies had during the Super Bowl. But continued risk-off sentiment might cause a dent in Coinbase's transaction revenues for the quarter.
In a quarter where most companies are being punished even if they do beat on earnings, I'll likely wait to see how Coinbase reports on May 10th. The stock is currently trading at its all-time low prices, and with the crypto markets spiralling downward into a bear market, the short-term future looks bleak for Coinbase. But remember I like to look ten years out. Do I think cryptocurrencies will still be around? Absolutely. Ark Invest bought another 63,000 shares of Coinbase on Friday and while I don't always agree with Cathie Wood's trades, I do agree with her sentiment on Coinbase. You can wait for the earnings, but the further Coinbase falls, the bigger steal it becomes.