3 Stocks Cathie Wood Keeps Buying
After every trading session, Ark Invest's Cathie Wood shows which stocks she has bought and sold throughout the day.
---
Wood manages some of the most popular ETFs on the market, including the ARK.G Genomics ETF and the ARK.K Innovation ETF. Sometimes the stocks she buys are completely understandable. Wood is a noted Tesla (NASDAQ:TSLA) bull and after all these years it remains one of her largest positions across all her ETFs. The same can be said for data analytics giant Palantir (NYSE:PLTR), fintech leader Square (NYSE:SQ), and telemedicine leader Teladoc (NYSE:TDOC). Let's take a look at some of the stocks Wood has targeted lately that she seems to be building new positions in: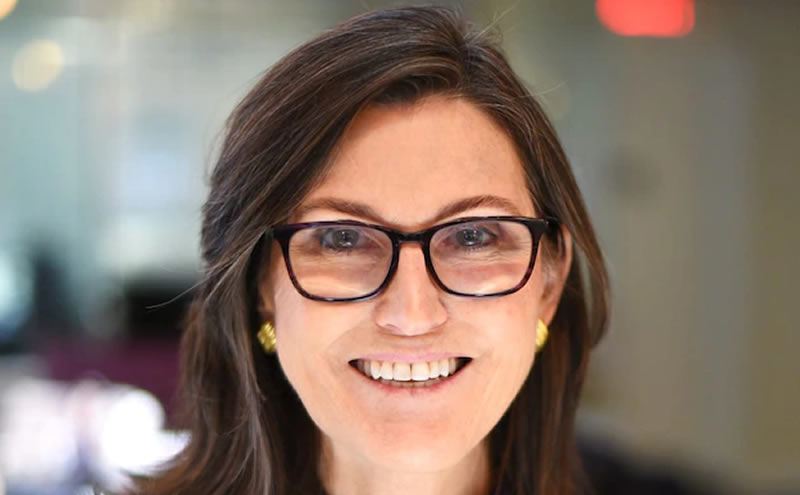 Coinbase (NASDAQ:COIN): Has there been a high profile direct listing that has flopped as much as Coinbase has? The leading American cryptocurrency exchange continues to flounder following its massive valuation. On the first day of trading, Coinbase hit $429.54 per share, but today it trades at just over $220.00, nearly a 100% decline in just under two months. With that being said a lot of Coinbase's early flow has been dictated by the volatile price of Bitcoin and other major crypto assets. It hasn't helped that Bitcoin has been in a massive bearish downturn for the past few months. But that hasn't stopped Wood from loading up on over $150 million worth of Coinbase stock, quickly growing it to be her tenth largest overall position. Wood has always said she invests with a five-year outlook, but I have a hard time seeing just how strong Coinbase's moat really is in the crypto industry. I suspect it will be quite a while until we see the stock return to the highs it saw back in mid-April.
CM Life Sciences (NASDAQ:CMLF): If you don't recognize this ticker symbol or company, that is because it is a SPAC stock waiting to merge with genetics industry leader Sema4. While Sema4 does do genetic testing in adults as well as infants and newborns, the company calls itself a health intelligence company, gathering the data and analyzing this to find potential cures for genetic and hereditary diseases. One of its best products is the Sema4 Noninvasive Prenatal Select test, which scans pregnant women for meaningful insights into the baby's health, as well as the Sema4 Expanded Carrier Screen, which can instantly test newborns for over 280 different genetic diseases and disorders. Wood has stockpiled nearly 5 million shares of CMLF, which is expected to merge with Sema4 at some point later this year.
UiPath (NYSE:PATH): UiPath has a lot of buzz surrounding its future as a disruptive force in enterprise operations around the world. What UiPath does is create machine learning software that automates mundane and repetitive tasks that humans have to do for the general operation of a business. Sending emails, scheduling meetings, data entry, anything that we do right now that can be automated, UiPath has a solution for. UiPath hit the public markets in April of this year and has a market cap of over $36 billion. There has been a ton of bullish coverage of UiPath by analysts, despite tumbling after the announcement of an early end to the IPO lockup period where insiders can begin to sell their shares. Its financials were actually steller, providing a positive earnings per share of $0.02 compared to Wall Street estimates of a loss of $0.05 per share. Revenues also grew 65% from last quarter, and annual recurring revenue grew 64% year over year, illustrating the type of growth and high margin revenues this company has.