2 Bitcoin Stocks Cathie Wood Loves
Wood specifically mentioned Coinbase as Ark's bet to lead the revolution into the institutional world.
---
Ark Invest is Obsessed with Bitcoin
In celebration of the Bitcoin 2022 conference that is currently happening in Miami, I'll be talking about two companies that Ark Invest loves as Bitcoin plays. Cryptos are still very controversial, and while they haven't quite gained mainstream institutional acceptance they are certainly looked upon in a more positive light now then a few years ago. The popular investing firm, Ark Invest, has been invested in Bitcoin since 2015 when the token was trading for about $250. Today, it is just over $43,000 USD per coin.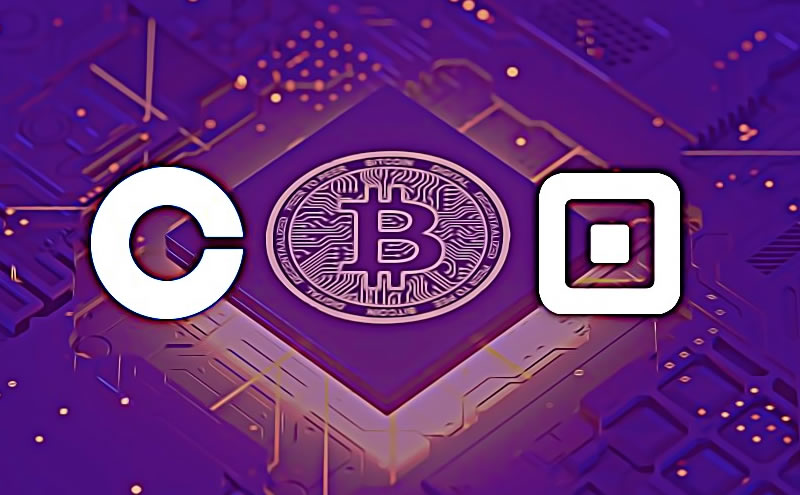 Last week I wrote about the Ethereum merge and how that would affect publicly traded companies like Coinbase ($42.81|3.76%). If you thought that was bullish, you should hear some of the things that are being said at Bitcoin 2022. While Bitcoin Maximalists are sometimes difficult to listen to, you can't ignore the trend of digital assets and a shift towards decentralized finance. Cathie Wood has a price target of $1 million per Bitcoin by 2030, and if that happens, these two stocks will likely be ten times what they are trading at today. Here are two stocks that Cathie Wood loves for exposure to Bitcoin.
Block (NYSE:SQ)
Block's Cash App is sponsoring the conference, and CEO Jack Dorsey has been a noted Bitcoin bull throughout his career. Well, Block dropped a major announcement for its Cash App ecosystem: it will be integrating Lightning Network transactions. What does this mean? Lightning Network is a layer-2 protocol that works 'on top' of Bitcoin's blockchain. This allows for the use of things like smart contracts on Bitcoin, something that the network is usually not able to accommodate. These smart contracts allow the Lightning Network to run decentralized applications via Bitcoin. A long story short: this enhancement allows people to get paid directly in Bitcoin to their Cash App. This will allow anyone who uses Cash App to convert their paychecks directly into Bitcoin. It also added a Bitcoin round-up service where users can add to their payments with the extra top-off converting into Bitcoin right in their wallet. Block has been bullish on Bitcoin for years now and looks to be dedicating its Cash App ecosystem to the leading digital asset.
Coinbase ($42.81|3.76%)
I wrote about it for Ethereum, and I will for Bitcoin now too. Coinbase is the second-largest holding in Ark's Fintech Innovation ETF after Block. Wood specifically mentioned Coinbase as Ark's bet to lead the revolution into the institutional world. Wood believes that Coinbase's platform is the most robust and offers the best functionality for both institutional and retail traders. Any institutions that wade into crypto, go through Coinbase, at least in the US. On the eve of the Bitcoin 2022 Conference, Coinbase debuted its crypto trading platform in India, one of the largest crypto markets in the world. It is looking to establish a central Web3.0 hub in India and hire over 1,000 new staff from the country. It might be true that crypto markets will never achieve full potential unless institutional money comes into play. Coinbase seems to be the happy medium that accommodates both big money and smaller retail traders.