1 Crypto Stock to Watch and 1 To Avoid
Cautious optimism but beware of bear market rallies because the ride up can be euphoric but the ride down can be destructive.
---
Crypto is Rallying to Start 2023
Has anyone noticed that crypto is pumping to start 2023? Bitcoin is back over $22,000 and Ethereum breached the $1,600 level this week. Solana is up more than 75% over the past month and Shiba Inu Token is trading at its highest level in recent memory. So what gives? The pump has accompanied an overall bullish start to the year for equities. There is also some optimism out there that the crypto industry simply could not get any worse following the collapse of FTX and the domino effect it had through the industry.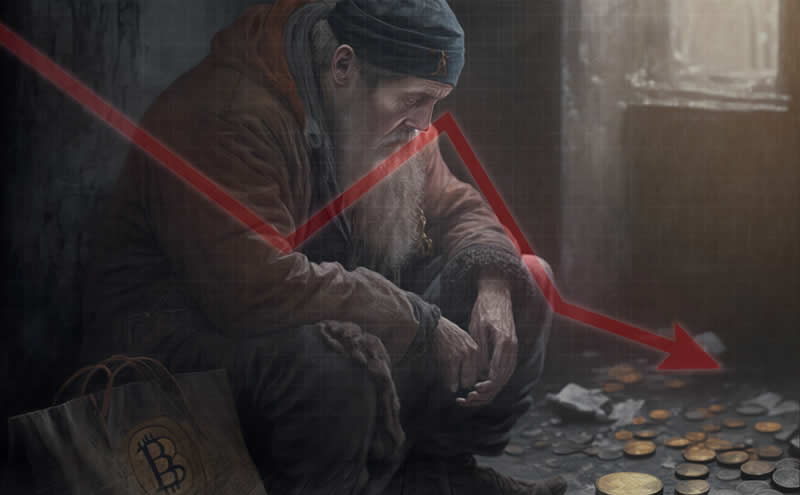 What are my thoughts? Cautious optimism but beware of bear market rallies because the ride up can be euphoric but the ride down can be destructive. Crypto enthusiasts have been through so much over the past year, it's hard not to be skeptical of any sign of positive news. With that being said, crypto-related stocks have also been moving in sympathy. Here is one crypto stock I am getting interested in and one I am avoiding at all costs.
Coinbase (NASDAQ: COIN)
There is certainly something to be said for being one of the last ones standing. I think this description fits Coinbase to a tee. The platform seemed to be losing both customers and market share to FTX and has never managed to come close to surpassing Binance. On Friday, shares of Coinbase jumped by more than 11% after JPMorgan reiterated its neutral stance but provided some optimistic words for the stock. Essentially, the analyst said what I did: Coinbase can only gain from the demise of FTX.
Okay, but people still need to get back into crypto trading if Coinbase wants to ever see its stock rise again. Coinbase recently halted operations in Japan which seems like a step backward, although it will alleviate some costs for the company. The stock is definitely cheap, trading at a price-to-sales ratio of just 2.2. Can you trust the crypto industry again? Coinbase is backed by some major investors including Andressen Horowitz and Blackrock, so if it were ever in trouble, those are some mighty deep pockets that can bail it out. I don't love the idea of investing in crypto right now, but I am certainly intrigued by Coinbase coming out of this mess as a potential winner.
Grayscale Bitcoin Trust (OTC: GBTC)
If you own any GBTC or any of Grayscale's products, I'd take a long, hard look at them right now. I would never tell you to sell an investment, you can make that decision on your own. Earlier this week, Genesis filed for Chapter 11 Bankruptcy. Why is that relevant? Well, Genesis is owned by the Digital Currency Group, a crypto conglomerate that owns over 200 different brands. Grayscale is one of them. Bankruptcy and insolvency have been circling the Grayscale name ever since its ties with FTX were revealed. It seems like a lot of people in the industry are waiting for the other Grayscale shoe to fall, so to speak. Would I be surprised if they went insolvent at some point? Not at all. After everything we have been through this year, we should be hypersensitive to these threats. For some reason, Grayscale is setting off my alarms right now and I am glad I am personally not invested in it.