Now or Never for Lucid Motors
Friday marks two weeks to the day until CCIV (NYSE:CCIV) shareholders get to vote on the proposed merger with Lucid Motors.
---
If you have read my articles before, you know I am bullish on the electric vehicle industry. It is a global secular trend that is reinventing century old technology. The output is better performing vehicles that will eventually be cheaper to maintain, as well as using renewable energies that are far better for the long-term health of the environment. While I am bullish on the industry in general, I have had my reservations about Lucid Motors, a company that is so far only targeting the wealthy with its premium luxury Lucid Air sedan.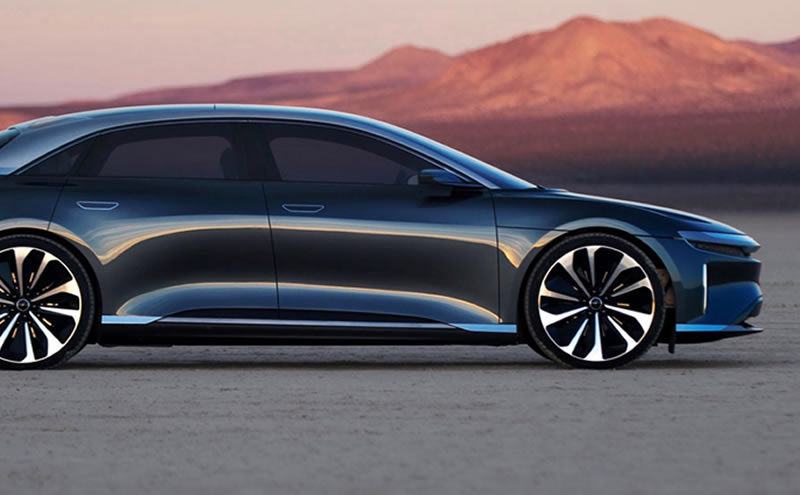 Two weeks out from the merger and sentiment on social media could not be more bullish. Retail investors have dubbed Lucid the "Tesla killer", although it remains to be seen how long it will take for Lucid to even compete with Tesla ($217.61|1.70%). Last quarter, Tesla topped 200,000 deliveries for the first time in its history, and saw a continued rise in vehicle sales in the Chinese market. Lucid on the other hand is set to only begin production later this year with only one manufacturing plant in Arizona, and is expecting to deliver just over 500 vehicles in 2021.

On July 13, CEO Peter Rawlinson will be hosting a call for CCIV shareholders to provide a full update on the business operations of Lucid. It is an impressive gesture as private companies generally don't do this for public shareholders, but given the unique situation of the SPAC merger, Rawlinson obviously feels it is prudent to inform his potential investors of the business they will be invested in.
So what can investors expect? It's hard to say as Rawlinson has already revealed details on production numbers, manufacturing capacity upgrades to the factory, and even the new Gravity SUV which is slated to begin production in late 2022. Is there more up Rawlinson's sleeve? Or is he just trying to ease the minds of investors ahead of the much anticipated merger at the end of the month.

As far as vehicle deliveries, it's clear Lucid has a long way to go before being able to catch up with Tesla. Around the world, companies like Nio (NYSE:NIO), XPeng (NYSE:XPEV), and BYD (OTC:BYDDY) are also making strides, expanding into Europe and eventually stateside. Nio recently announced it is upping its target for battery swap stations to 700 in China, a unique technology that many believe will give Nio an edge over its domestic rivals.

More locally, General Motors (NYSE:GM) has pledged $35 billion to its EV battery and vehicle technology, a move that was applauded by analyst firm Wedbush which slapped GM with an $85 near-term price target. It remains to be seen if Lucid can succeed when it is targeting such a small and niche market. How many people feel the need to own a $100,000 vehicle, and what would make them choose a Lucid over the Tesla Model S? Lucid has an uphill climb, and I am still not bullish on the stock in the short-term until the company can show me it deserves its healthy valuation.