Is CCIV a buy yet?
After months of steady declines, is the impending merger between CCIV (NYSE:CCIV) and Lucid Motors worth your investment at the current depressed price levels?
---
SPAC IPO stocks have taken a beating during the recent growth stock correction, and many of them are actually trading below their $10 NAV price. So as CCIV nears its bottom after hitting a massively inflated high price of $64.86, can investors begin to get excited about another electric vehicle company hitting the market?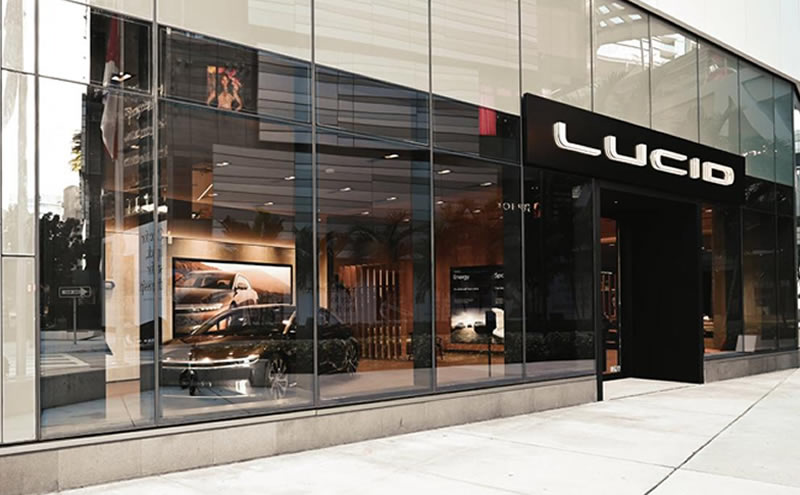 On Tuesday, Lucid Motors had FinTwit and Reddit buzzing when it tweeted out a short video clip that showed the letters CCIV change into LCID, which will be the official ticker symbol post merger. The video concludes with the words "Arriving soon on the NASDAQ", which was enough to send some investors into a buying frenzy. Lucid also announced that the company's first vehicle, the Lucid Air sedan, would be unveiled at the Amelia Concours auto show that is taking place this weekend in Florida.
Lucid CEO Peter Rawlinson was under fire on social media last week after failing to commit to a target of 20,000 vehicle deliveries in 2022. The company did confirm that all 577 vehicles that will be produced in 2021 are already spoken for, and that it anticipates significant growth in 2022. While Rawlinson's failure to commit to the 20,000 vehicle delivery number shouldn't concern investors too much, it may not sit well with analysts who use sales figures to create valuations and price targets for the stock.
CCIV has shown relative strength alongside Chamath Pahapitalya's IPOE (NYSE:IPOE) SPAC which is about to merge with fintech platform SoFi. The stock was trending down towards the $15 PIPE price, but managed to find support before making a bullish breakout over the past week. The announcements from Lucid certainly helped to ease the minds of investors, as the company had not made many headlines since the initial announcement of the merger in February.
Can Lucid topple other industry leaders such as Tesla (NASDAQ:TSLA) or Chinese automaker Nio (NYSE:NIO)? Lucid has added some heavy hitters to its executive team this year including the recent addition of CFO Sherry House, who previously worked at Waymo, the autonomous vehicle project that is backed by none other than Alphabet (NASDAQ:GOOGL). House joins Rawlinson, who himself is the former Chief Engineer for Tesla, and had a major role in the development of the Model S and Model X, despite what CEO Elon Musk has recently said.
Taking out Tesla is going to be a difficult task for a company that is focussed on the luxury side of the electric vehicle industry. Lucid's production will need to play catch up in a big way, and Tesla is already looking to expand its global production by building a new plant in the U.K. to add to its European presence. Other companies like Volskwagen, GM (NYSE:GM), Ford (NYSE:F), and XPeng (NYSE:XPEV) also already have electric vehicles on the road. Frankly, the recent history of companies that have gone public via SPAC mergers isn't impressive, and Lucid will have a lot of work to do if it wants to take any of the market share away from these established automakers. Can Lucid do it? Absolutely. But investors should set their expectations for a long-term ascension rather than an immediate, parabolic one.