Don't Be Caught In The Bed and Beyond Meme Stock Madness!
Meme stock valuation depends on the hype, not the stock's fundamentals.
---
Would you buy a stock based on hype or fundamentals? Unfortunately, many traders on social media seem to be following the former strategy. For example, during the pandemic, a trend developed among traders on Reddit that came to be tagged "the meme stock madness." During the period, stocks like Gamestop with weak fundamentals suddenly had price jumps because Redditors influenced many traders to buy the stock simultaneously. That was how meme stocks were born.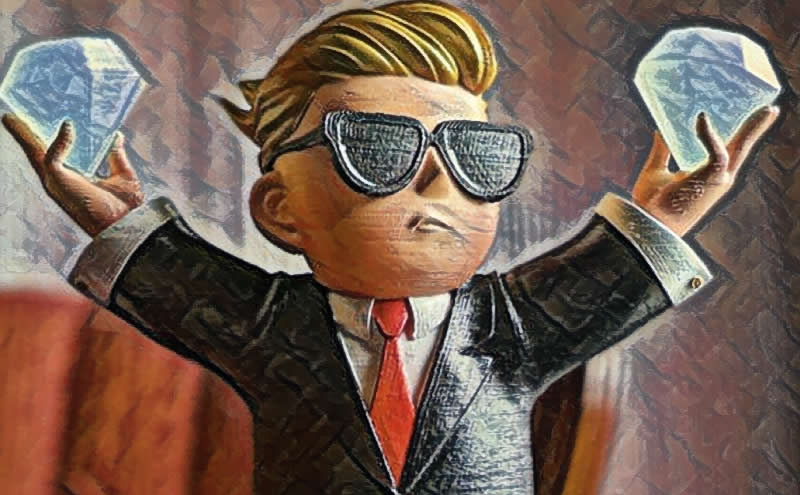 Meme stocks are stocks that suddenly gain Internet popularity, resulting in high trading volumes and prices. Granted, due to the hype, a lot of traders on Reddit made a lot of money within a short time. But many were caught unawares, and they lost fortunes when the price of Gamestop (NYSE: GME) suddenly plummeted rapidly. This is because they failed to realize that no one could predict the market. Even professionals who have been in the market for a long time find that true.
Meme stock valuation depends on the hype, not the stock's fundamentals. Most meme stocks are either not performing or going bankrupt. That is why traders on Wall Street call it "madness among investors." It is just the crowd gaming on a stock. One wonders whether they are drunk simultaneously or mad.
The latest meme stock sending a shock wave to the market is Bed Bath and Beyond (NASDAQ: BBBY). It used to be America's favorite merchandise retail store. It featured all sorts of merchandise with features and colors. It has headquarters in the United States, with locations in Canada, Mexico, and Puerto Rico.
But the stock has been struggling in recent times.
BBBY cannot catch up with industry giants like Amazon (NASDAQ: AMZN), Walmart (NYSE: WMT), and Target (NYSE: TGT). It can hardly find a space for itself in the crowded retail market. Post-pandemic, its growth has lagged. It tried to improve it by making several acquisitions of smaller stores, but those moves have been messy. Another business strategy in 2021 that did not succeed was giving aggressive discounts on its products. Those risky initiatives further weakened the stock.
Also, supply chain constraints and high inflation have stalled its growth. The marketing initiatives by its CEO, Mark Tritton, which bore some fruit in 2021, barely saved it from distress. While he successfully reduced the company's inventories and offered discounts to customers, the company's rivals were more aggressive. That was why, less than two years after Tritton's tenure, the board sacked him in June. The interim CEO, Sue June, an independent director, tried to shore up the stock by buying 50,000 shares of BBBY.
In mid-July, the interim CEO told the shareholders that the board was acting "with urgency to find and maximize shareholder value." But many were confused about what that phrase meant. She cited the gain of 2 million new subscribers since she became interim CEO and the sales strategies implemented for the back-to-school season.
Despite management's best intentions and moves, the stock is still underperforming and close to being in the red. But then Redditors noticed it, and it became a meme stock.
It all started with Gamestop Chairman Ryan Cohen, who purchased 1.6 million company shares. Then, other Redditors followed suit. Suddenly within one month, the stock jumped more than 380 percent. Cohen bet that the stock would rise above $60, and he would make a fortune. But right now, the stock stands at $18.55. Although Wall Street believes the stock is a sell, meme stock traders are stuck thinking that the stock is promising. These traders fail to see that the stock's fundamentals are weak. Hence, the madness.
When Cohen bought the shares, they were trading at $5. But the stock's growth has been due to the hype, not fundamentals. That is why you should not go near it. Don't be influenced by the meme stock madness. The stock will crash and plummet just as Gamestop (NYSE: GME) and AMC (NYSE: AMC) did during the pandemic. BBBY has had a series of recent losses, and its revenue is steeply declining. So, there is no way they can sustain the hype.