Revisiting China: the recent government crackdowns
Back in April, I wondered if China stocks were untouchable given the current climate where AliBaba (NYSE:BABA) founder Jack Ma went missing from the public eye.
---
The political climate was thought to have eased with President Biden in the oval office, but it seems as though there is still geopolitical tension between the world's two superpowers. Over the past few weeks, Chinese stocks have seen a considerable sell off as the CCP institutes sweeping crackdowns against tech companies.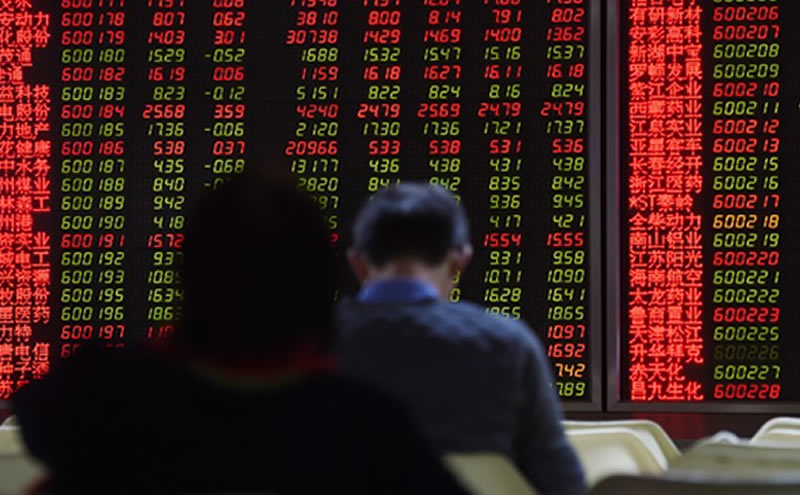 The worst of these crackdowns have come against tech education companies, as the CCP mandated that these companies can no longer accept international investments, raise capital through the stock market, or even be directly acquired by another company. Expectedly, tech education stocks based out of China fell, losing nearly 80% of their market cap in some instances.
But how did this all start? Many will point to the recent debut of ride hailing giant Didi (NYSE:DIDI). The company allegedly pushed ahead with its U.S. IPO, despite an ongoing investigation by the Chinese government into its data privacy violations. The result? The CCP banned new users from downloading and using the Didi app on Tencent's WeChat and AliBaba's AliPay. That may not seem like a harsh penalty here, but in China, much of the country's digital payments and business are carried out through these two superapps.
Tech stocks and electric vehicle stocks like Nio ($30.95|1.54%) have also been beaten down. Is this justified? Or are all Chinese stocks being dragged down alongside the market? Recently even Southeast Asian company Sea Limited ($175.03|-3.06%) tumbled nearly 7% on consecutive days. Why is this? Tencent has a 25% stake in Sea Limited, and is a major backer of Garena, Sea Limited's global gaming phenomenon.
Tecnent's vast investing portfolio is going to be under scrutiny for the next while, and companies that are included in that portfolio may suffer. Tencent also has a 5% stake in Tesla ($1049.61|1.75%), a 5% stake in Activision Blizzard (NASDAQ:ATVI), 40% in Epic Games, and 100% of Riot Games. These stocks may see increased volatility until Tencent is in the clear.
What's even more surprising out of all of this is that the CCP is dropping the hammer down on companies it was believed to have a strong allegiance to. The CCP has a significant stake in Nio, and is supportive of all the domestic EV makers in the attempt to keep international EV makers out of China's lucrative market. The government has also been known to back Tencent in recent years, so its crackdown against the massive tech conglomerate is equally as shocking.
What does this mean for investors? Back in April I mused that we may never see shares of AliBaba as low as that again. Just three months later and I have already been proven otherwise. Companies like AliBaba, Tencent, JD.Com (NASDAQ:JD), and PinDuoDuo (NASDAQ:PDD) are trading at levels last seen before the COVID-19 pandemic, and the price multiples of these stocks are getting more attractive by the day. Still, there is an inherent danger in investing in Chinese companies now, so I'm not looking to time a bottom with this current situation. Once the sentiment has changed, it may be worth jumping back in on the way up, but until then, I have no interest in investing in any of these stocks.
---