Is it safe to buy AliBaba stock yet?
Over the past few months I have checked in a few times on Chinese tech giant AliBaba (NYSE:BABA).
---
It's been quite the decline for stock of what is widely considered one of the most influential companies in the world. We are now approaching a full year of AliBaba suffering at the hands of its own government. Ever since founder Jack Ma spoke out against the CCP's banking and financial elite, the stock has been a steady swoon. Shares are down a staggering 45% over the past 52-weeks, and the stock is a far cry from its 52-week high price of $280.61. It seems almost unimaginable that AliBaba traded at those prices just one year ago.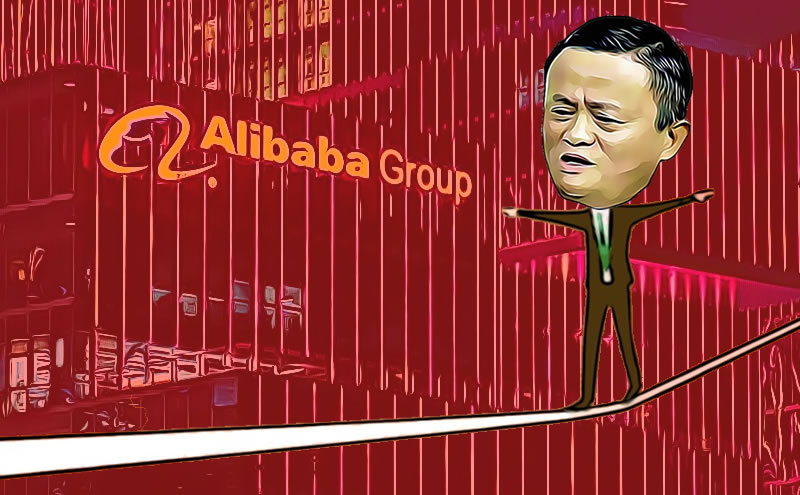 On Thursday, the company reported its third quarter financial earnings report, and the response was less than ideal. Shares tumbled by 11% following the report, as the stock dropped back down to within reach of its 52-week lows. Just as it seemed the stock had found a bottom over the past month, another disappointing quarter may have been the last straw for some of its most loyal shareholders. During Friday's early Asian trading, AliBaba was down another 10%, for its worst day in Hong Kong since the stock debuted.
It's not like AliBaba's figures were terrible, they just fell short of what Wall Street analysts were expecting. Revenues grew 29% year over year, which would be great for most companies. Unfortunately, AliBaba has established a fairly high bar for growth over the past few years, and analysts were not impressed. Another positive? Active users across the entire AliBaba ecosystem grew by 62 million last quarter, with more than half of those new users located outside of China.
Perhaps the most glaring number in AliBaba's report was the 38% decline in year over year Non-GAAP adjusted profit. This was a figure that analysts continued to highlight, and is a tell-tale sign that the regulatory crackdowns on the tech industry in China are affecting AliBaba. Another thing that the market did not like was that AliBaba also slashed its guidance for the remainder of this year and 2022 as well. The company downgraded its anticipated 28% sales growth this year to a range of 20-23% instead. This signifies a nearly 10% drop at the low-end of that guidance, something that was apparent in its recent Singles Day event. While the festival posted an estimated $84.5 billion USD in sales, it also represented the slowest year over year sales growth in the history of the event.
It may be time to finally say enough is enough. AliBaba may continue to drop into 2022, with no sign of any positive momentum in its favor. But we should also be reminded to be greedy when others are fearful. What is the long-term forecast for AliBaba? The CCP isn't going away, and although some of the crackdowns have eased, the damage may already have been done. It is always a risky endeavor to buy or sell a stock during earnings season, but it is also difficult to determine just how far a stock will continue to dip. Before I mentioned this could be a generational buying opportunity, but now, I'd hold off until something positive comes from AliBaba in 2022.