3 Final Earnings I'm Watching For the Coming Week
There are still some major companies reporting this week.
---
Cloud Companies and Chinese ADRs Report Earnings This Week
Another fun week of earnings has passed and while we are getting down to the end of the list, there are still some major companies reporting this week. Cloud computing companies and Chinese ADRs seem to be the most prevalent. Keep in mind that I am writing this ahead of Fed Chairman Jerome Powell's Jackson Hole speech on Friday. The outcome of that speech could alter the way we feel about next week's earnings.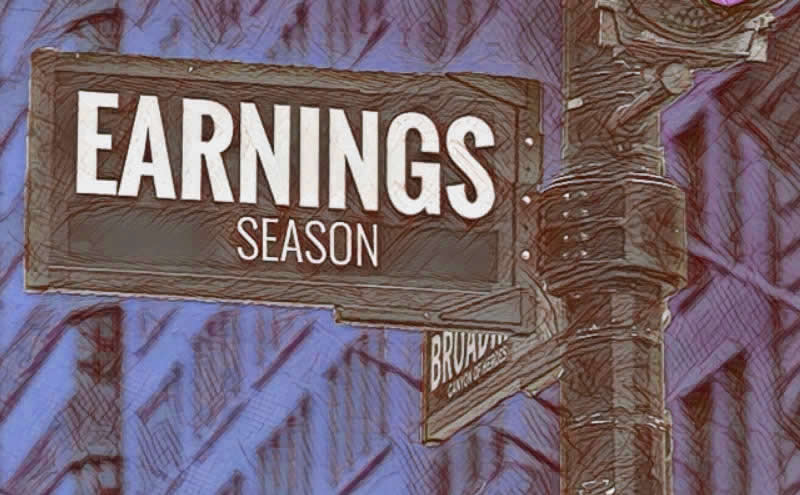 Last week everyone was bearish on NVIDIA after their pre-earnings release. Well, it wasn't as bad as we thought it would be, aside from a slowing market for gaming and crypto mining GPUs. NVIDIA's stock is holding strong. While Powell's speech could send shockwaves through the market, let's put that aside and take a look at three more earnings I am watching for the coming week.
Broadcom (NASDAQ:AVGO)
I think a lot of people overlook just how big of a company Broadcom is. In terms of market capitalization it is larger than both AMD (NASDAQ:AMD) and Intel (NASDAQ:INTC) and yet it gets nowhere near the headlines of those other companies. Nothing specific with Broadcom's report but I will be watching for the broader chip sector trends that we've seen from all of the big companies. I do like Broadcom because it focuses on network infrastructure, rather than relying on a specific industry like gaming or computers. We are also awaiting the acquisition of VMWare to go through, meaning we could see a near-term pop from AVGO shares. I'll be watching for any weakness in the numbers, and how investors react, especially following mixed results from the likes of NVIDIA and Intel, amongst others.
Crowdstrike (NASDAQ:CRWD)
It's been a relatively quiet year for Crowdstrike after being a retail darling over the past few years. Believe it or not, shares of CRWD are actually up by 2% on the year now, although they are still down by 27% over the past 52-weeks. I tend to lean towards Crowdstrike as being a good gauge of the cybersecurity industry. It is the industry leader and is working its way towards being profitable. The company has seen triple-digit earnings growth in eight consecutive quarters, so expect more of the same here. I love Crowdstrike but I still think the stock is a bit pricey. I'll be watching for how investors react to the earnings but likely waiting for a cheaper price range.
Lululemon Athletica (NASDAQ:LULU)
Everyone's favorite athletic and leisure clothing company, Lululemon, will report earnings this week. I don't follow retail brands as closely, but I do think Lululemon might be a gauge of how strong our consumer buying power is. In times of an economic contraction, we'll likely see continuing trends that retailers like WalMart (NYSE:WMT) and Target (NYSE:TGT) saw. This means that consumers are tightening their wallets and not buying extravagant items. Expensive yoga pants certainly fall under this category so I'll definitely be watching how the company has been performing this quarter during record inflation levels.