Amazon Takes One Giant Step to Dominate the Healthcare Sector
We looked at One Medical's balance sheet to see if it could give us a clue as to what Amazon's vision for the company is. 
---
Amazon (NASDAQ: AMZN), the global leader in online retailing and cloud solutions, is setting its sites on virtual care. According to documents reaching us, Amazon wants to add bricks-and-mortar doctor's offices to its list of clients and make them virtual. But this promises to be a long journey for the online retailer.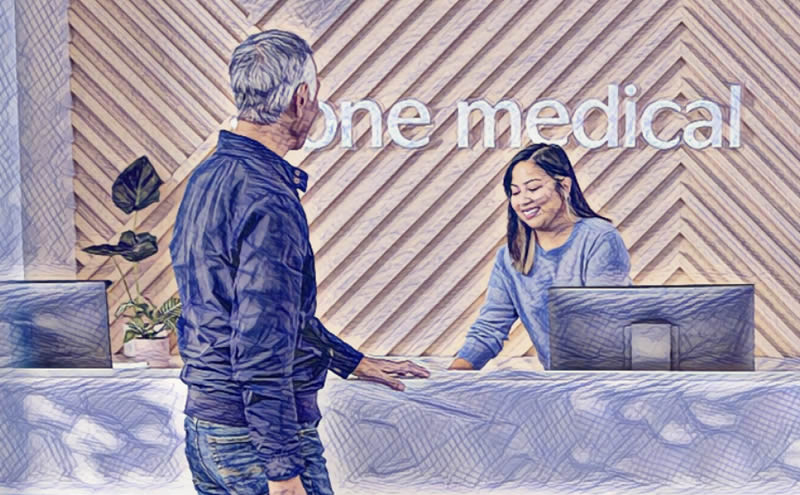 In 2019, Amazon hinted that it was interested in the U.S. healthcare sector. First, it pioneered virtual care visits for its employees. Then it created the Amazon Care Brand to offer those services to other employers of labor. That was after it bought PillPack in 2018. PillPack is an online pharmacy central to Amazon's goal of targeting U.S. healthcare. After acquiring PillPack and creating Amazon Care Brand, Amazon began a prescription delivery and price comparison site.
The online retailer announced recently that it had acquired One Medical (NASDAQ: ONEM) in a $3.49 billion deal. Although the shares of One Medical are trading at $17.12, Amazon agreed to buy them at a premium of $18. That underpins Amazon's focus. Considering One Medical's debt, the deal would be worth $3.9 billion, indicating Amazon's desperation to have a significant virtual care provider among its subsidiaries.
We looked at One Medical's balance sheet to see if it could give us a clue as to what Amazon's vision for the company is.
One Medical Is A Sell In Our List
One Medical (NASDAQ: ONEM) is among the virtual healthcare providers that made profits during the pandemic. Some of the services it provides include immunization, lab, women's, and behavioral health services. It also has LGBTQ+ care and sports medicine services with a target market worth $300 billion. The company has captured 3% of that opportunity. The company keeps emphasizing that it has a lot of room for growth. Despite this, its stock value has been falling since June 2021.
Last year, it acquired Iora Health, a Boston company with about 38,000 seniors among its patients. But investors were not impressed with the acquisition. The truth is that One Medical was not doing enough to expand into its target market.
On the bright side, One Medical has been growing as its target market has also been growing. But its stock is losing value because the costs associated with its growth are very high. Its net loss for Q1 2022 was $90.9 million, on revenue of $254.1 million. Amazon is buying all of that debt in its recent acquisition.
For the past year, its stock has lost 38% of its value, although it jumped 65% this week on the news of Amazon's acquisition. After analyzing the stock value, we believe that Amazon is buying it for reasons beyond One Medical's balance sheet.
Why Amazon Is Buying One Medical
You must note that Amazon (NASDAQ: AMZN) is still a tiny player in the U.S. healthcare sector. If it needs to grab a considerable share of this sector, it needs a company like One Medical (NASDAQ: ONEM). This acquisition would accelerate Amazon's ambitions. In a recent statement, Neil Lindsay, Vice President of Amazon Health Services, said that the company is on the lookout for services that need reinvention and believes that healthcare is on that list. Therefore, Amazon is prioritizing healthcare.
Despite that, Amazon does not have a big idea yet. We are looking for something big like the one Amazon implemented for bricks-and-mortar stores when it automated the role of cashiers. If Amazon can improve healthcare and speed it up, it needs the services that One Medical offers.
It is not surprising, then, that Amazon is acquiring a loss-making company. However, Amazon is looking beyond that and at the company's potential. It has lots of big-name clients, like Airbnb and Alphabet Inc. One Medical also has lots of members on its membership list, and Amazon will be looking to leverage that. Among those members are Google's employees since Google uses its services to benefit its employees.