Has AMWELL gone too high too fast?
Like many tech companies, AMWL has grown at an exponential rate while remaining unprofitable. Is there a path to profitability? Sure.
---
The COVID-19 pandemic has been crippling to many industries but tele-medicine is certainly not one of them. In fact, industry leader Teladoc (NYSE:TDOC) has seen its shares climb over 150% since the beginning of the year, something recent IPO American Well or AMWELL ($32.52|0.31%) is hoping to replicate. The sector is not overcrowded by any means, but tele-medicine has been at the forefront of methods in continuing essential medical services during the global pandemic. The premise is simple: a majority of medical visits need not be in person anymore and while this is something that has been crucial during this pandemic, there certainly is a chance that this continues as a new normal in the future.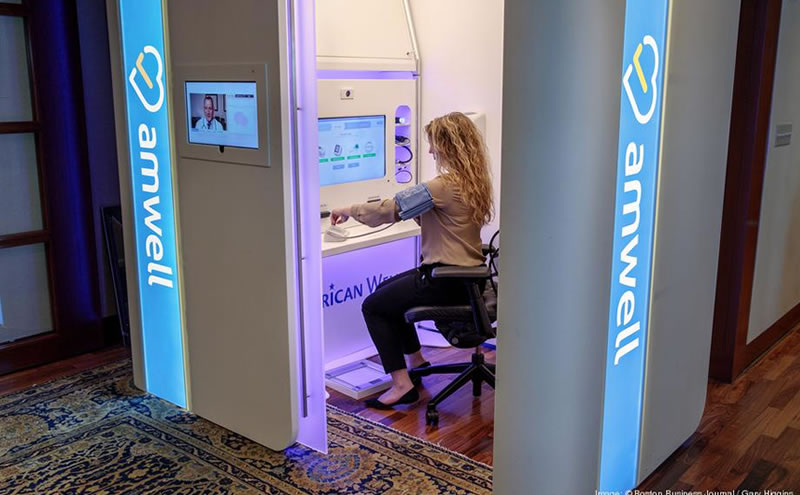 If you have not heard of AMWL, you are not alone. Most investors are familiar with TDOC and how established it is as the leader in this field. After the much publicized announcement of the merger with Livongo Health (NASDAQ:LVGO), TDOC has been on the radar of investors for a better part of this year. Well, AMWL should be on your radar as well if you think that virtual health visits are the way of the future. First, AMWL is extremely popular amongst its users and was recently rated as the number one telemedicine platform in America. Secondly, it is growing and it is growing fast. In the first six months of 2020, AMWL's revenues grew by nearly 80% year-over-year and with that came a massive rise in monthly visits. Third, it has an incredibly powerful backer: Alphabet, the parent company of Google (NASDAQ:GOOGL) which threw down $100 million in investments. That is some serious cash from the biggest name in the tech space.
Like many tech companies, AMWL has grown at an exponential rate while remaining unprofitable. Is there a path to profitability? Sure. But right now they are stuck in that high growth high spend phase that so many new companies go through. The stock price has jumped nearly 70% since it went public, not even one month ago. We know how popular these new IPO stocks are, but the current valuation is nearly twenty times its trailing annual sales which is a fairly high valuation for a recently public company. But AMWL has some positives too including a fairly squeaky clean balance sheet with very little debt compared to its cash on hand.
Is there space for more than one dominant telemedicine company in the space? Of course. The total addressable market for this sector is anyone who needs to see a physician. Period. AMWL should continue to grow its client base, and rest assured, it is not just investors that are eyeing this opportunity. Recently, rumors of AMWL being acquired by UnitedHealth Group (NYSE:UNH) has raised the eyebrows of more than a few people on Wall Street. Listen, UnitedHealth is the largest healthcare company in the world by revenue, and if companies like this and Alphabet are chomping at the bit to get involved with AMWL, it is often a good sign that investors should too.
---