What is AMTD Digital and Why HKD Stock Soared This Week
Is AMTD a Good Investment?
---
What is AMTD Digital?
By now you've probably heard of the mystery stock that saw more gains than any meme stock short squeeze ever has. This company in question is Hong Kong fintech firm, AMTD DIgital (NYSE:HKD). The company had a market capitalization of over $300 billion earlier this week and is currently trading at about $750.00 per share. Oh did I mention that the stock debuted on July 15th for $7.80 per share? Or that AMTD DIgital has only 50 employees and $25 million in trailing twelve month revenues? So what is going on with AMTD Digital stock?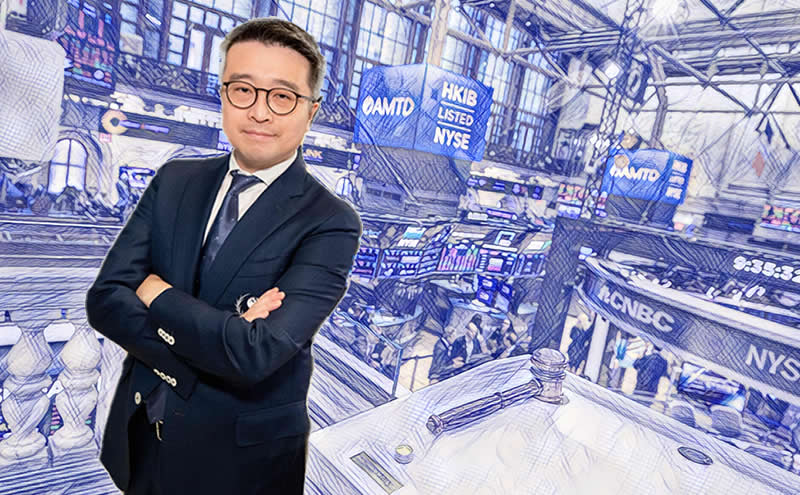 AMTD Digital is Not a Short Squeeze
Since the stock is so new to the markets, there isn't much data about the short interest. We know that there were very few shares released: only about 19 million in total. With this small of a float any increase in buying pressure could send the stock soaring. Even Reddit forums like r/WallStreetBets were skeptical of this movement. If it wasn't a short squeeze induced by meme stock traders, then what was it?
The SEC froze trading on the stock at one point this week, meaning it was definitely under investigation for something. While the ticker symbol HKD was trending on social media according to alternative data sites like Chatterquant.com, it wasn't for the same reasons that GameStop (NYSE:GME) or AMC (NYSE:AMC) do. Many pointed to an insider pump and dump as the reason this company hit astronomical levels.
Is AMTD a Good Investment?
Good lord, no. But if you made money on this trade, congratulations! At the current trading price of $750 per share, I wouldn't recommend jumping into a trade now, even if you can afford it. What do you think the probability is of the stock returning to a high price of $2,250? Now that all of the mainstream media and the SEC has eyes on it, I don't expect anymore funny business from the stock.
What Will Happen to HKD Stock?
That's a great question. We've seen stocks like GameStop stay inflated on a split-adjusted basis, even though the core fundamentals of the company don't lend to the stock being priced as high as it is. The fact that AMTD DIgital's stock still hasn't completely deflated is interesting. I expected the stock to return to its IPO prices in a matter of days. They do always say stocks take the stairs up and the elevator down.
If you want my opinion, I'd steer clear of this trade for now. If you were lucky enough to get in early, please take your profits from this trade. I would treat the HKD squeeze as a black swan event and nothing more than an insider pump and dump that was picked up by the power of social media.