Has AMD Surpassed NVIDIA?
Has AMD Surpassed NVIDIA?
---
AMD Posts Impressive Q1 Earnings
AMD (NASDAQ:AMD) has long been looked at as the younger brother to companies like NVIDIA (NASDAQ:NVDA) and Intel (NASDAQ:INTC). But the latest earnings report from AMD has many people on Wall Street wondering if AMD has pulled even with these other companies. The company posted an impressive quarter with a 71% year over year growth in revenues on strong data center and gaming sales. AMD is operating so efficiently, that CEO Dr. Lisa Su upgraded its full-year revenue forecast by 60%. It should come as no surprise that shares of AMD were up more than 11% this week despite the NASDAQ posting its fifth consecutive losing week for the first time since 2012.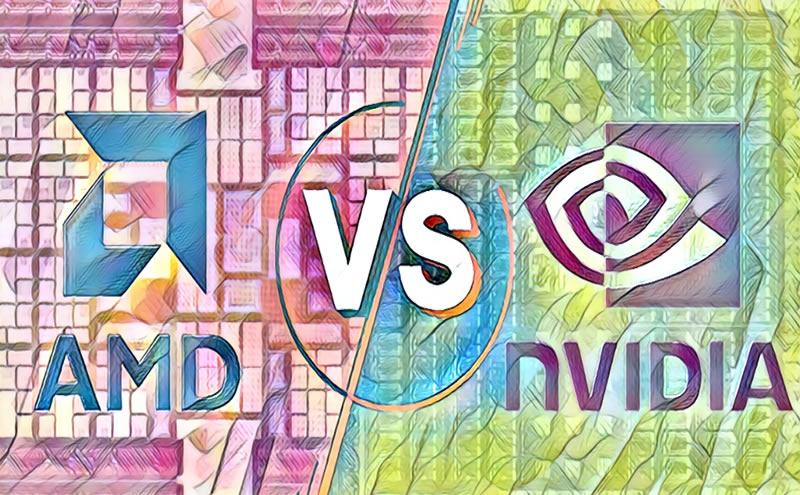 What was the key for AMD? It was the first quarter where its acquisition of Xilinx was baked into the results. Not only does Xilinx instantly improve AMD's operating margins, but it also provides them with instant penetration into other markets like automotive and 5G mobile networks. AMD's growth in the data center segment shows that it is taking NVIDIA head on in one of the latter's most lucrative markets.
Has AMD Surpassed NVIDIA?
As far as the business goes, it's hard to say if AMD has surpassed NVIDIA in the semiconductor rankings. NVIDIA has so many other growth opportunities including in artificial intelligence and the Metaverse. NVIDIA also operates beyond just chips, and has a full-on developer environment for startup companies to grow in. It is also involved heavily in next-generation quantum computing, virtual reality and augmented reality hardware, gaming, and cybersecurity.
NVIDIA is simply a bigger, more expansive company that provides investors with exposure to nearly every tech industry there is. AMD had impressive earnings, and for this quarter, they have set the bar for NVIDIA to be measured against when the company reports its earnings later this month. If NVIDIA's figures fall short of AMD's growth, we can expect to see its stock take another hit.
What is the Better Investment: AMD or NVIDIA?
Both stocks have taken quite the hit this year during the ongoing growth stock correction. NVIDIA is about 45% off of its all-time high price from last November, while AMD is down by about 40%. While this has taken some of the winds out of the sails of investors, it has also brought their sky-high multiples down to a more reasonable level.
NVIDIA is still expensive, but it is now trading at about 40 times forward-looking earnings, down from 93 times at its all-time high. AMD is down to very reasonable 25 times forward-looking earnings, which is a major reason why many analysts prefer AMD's stock to NVIDIA.
While I do love AMD and its valuation right now, I am an investor that looks for a ten-year timeline on my investments. Will NVIDIA always be expensive? Perhaps. But it is simply too innovative of a company to ignore. In reality, I would love to own both stocks as these are two of the strongest growth stories on the market right now. If for some reason I could only choose one, I would still buy and hold NVIDIA forever in my portfolio.