Chip Stocks Will Chip Your Portfolio
Let's discuss why the Chip sector is not attractive at the moment.
---
Every home, agency, industry, and company owns a computing device. These devices are made of at least a hardware component or a hardware component together with a software component. The role of the hardware component, which contains semiconductors, is crucial as the software component is built upon it.
According to WSTS (World Semiconductor Trade Statistics),more than 932 billion chips were manufactured in 2020. There's been a forecasted increase in demand for chips ever since. Chip manufacturing companies would have to increase production and turn out to meet this demand. However, the demand is not being met at the moment. This and other reasons keep me from investing in the chip and semiconductor sector. If I see any changes in the market soon, I will reconsider my investing strategy.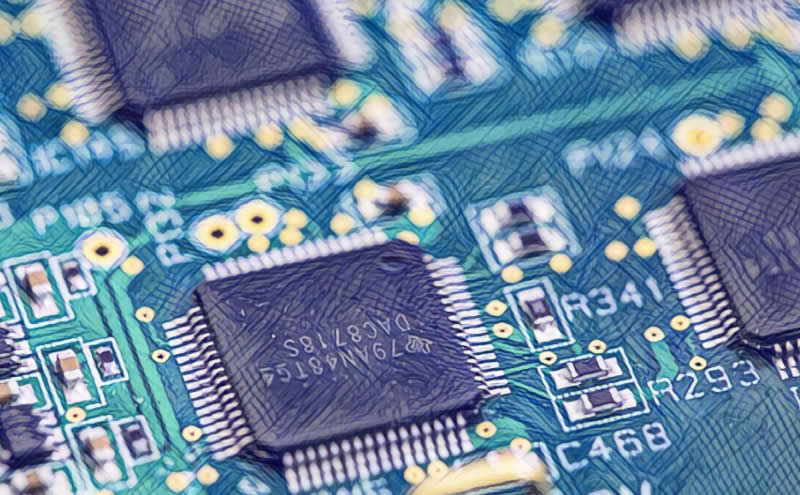 So let's discuss why the Chip sector is not attractive at the moment.
#1. Slow demand for chips
As said earlier, filled inventories are holding chips consuming companies back from making purchases causing slow demand in general. So far, semiconductor stocks have had it rough with rising recession and inflation. According to the Citi group, this decline will get worse before it gets better. So it's advisable to wait in my opinion.
Prediction by analysts Christopher Danely claims that semiconductor stocks will fall at least 15% over the cause of the year, which is enough to cause concern for potential investors. Research note by Danely also cited excessive valuation, inventory build, and recession as significant reasons for the worst downturn over the past ten years.
Rising concern about recession will hurt demand as consumers reduce spending and purchases. This seems possible as companies and consumers bulked up on tech products and tools. Many investors are betting on hardware purchases' slowdown in 2022 and 2023. Nvidia (NASDAQ: NVDA), which generates much of its sales from video gaming rigs, will be hit hard once the gadget is in almost every household.

Companies with high exposure to PC and mobile phone markets, such as INTEL (NASDAQ: INTC) and AMD (NASDAQ: AMD), will be vulnerable. Slow demand will decrease prices for those chips and a reduction in revenue for these companies.
Last month, the S&P 500 fell 0.42% to 4,122.47, NASDAQ composite fell 1.19% to 12, 493.93. Dow Jones Industrial Average shed 0.18% to close at 32,774.41. Consumers of semiconductor products have full inventories due to the predicted shortage after the pandemic, causing slow growth in demand as those companies would want to exhaust their inventories before making orders for raw materials.
#2. US-China Chip Ban
The US increased its effort to cut the flow of advanced technology to china by instructing Nvidia (NASDAQ: NVDA), and Advanced Micro Devices (NASDAQ: AMD), to stop sending their AI chips there. The Philadelphia semiconductor index was affected as it went down 1.9%, Nvidia dropped by 7.6%, and AMD fell by 3%.
It appears that the US is targeting a narrow but critical part of China's computing industry. The regulation affects GPU chips, with Nvidia and AMD as the top players. GPU chips are critical in artificial intelligence; although initially designed for video games, their high computing power made them suitable for AI. I would want to hold back because a setback in stock shares could occur due to this reason.

#3. Bearish market affecting chip stocks
Following the invasion of Ukraine, Tech sector stock fell into a bear market, with NASDAQ 100 and the NASDAQ composite taking a massive hit in their cumulative declines from their peaks in November 2021 to more than 20%.
Although there was an impressive turnaround the same day this occurred, analysts believe there's more to come which is a tangible reason to be wary of investing in chips stocks. Companies are incurring more production costs and other unforeseen expenses, causing the profit margin to be affected.
A look at their charts shows
1. NVIDIA: 39% down past 6 months.
2. AMD: down 25% past 6 months.
3. INTEL; already down 35% past 6 months.
It's unlikely that these stocks have bottomed yet. A massive dip is still underway before these stocks become attractive once more.