3 Semiconductor Stocks to Buy for the Next Five Years
Here are 3 stocks to buy at their current prices!
---
Why Are Chip Stocks Falling?
Semiconductor stocks recently hit their 52-week low prices and investors might be wondering what is going on. The industry has been a 'can't miss' investment over the past few years, and as technology has advanced, so too has the demand for chips. The global chip shortage increased the demand and price for chips, and investors quickly realized just how important these companies are.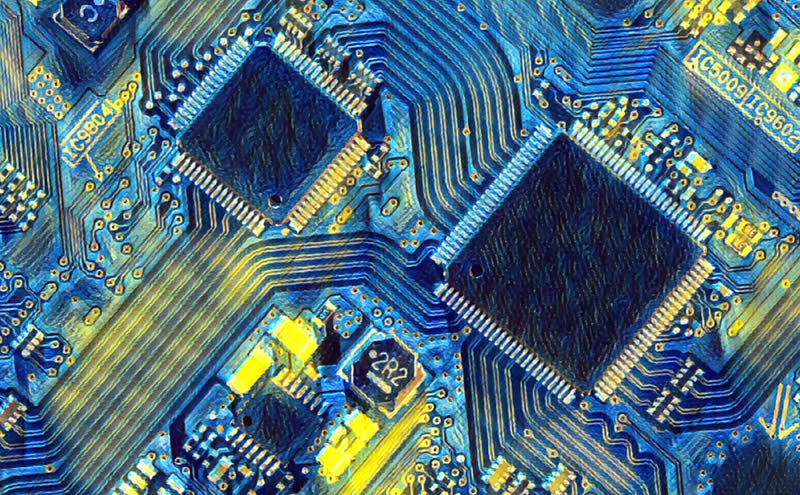 Fast forward to a recessionary environment where the economy slows to a crawl and companies cut production costs wherever they can. Micron (NASDAQ:MU) gave a stark warning last week about a potential lull in chip demand. The demand for high-end electronics will weaken during a recession, and companies are already preparing for the worst. The entire chip sector tumbled, sending some of the most popular stocks to their lowest points of the year. Well, with great pullbacks come great opportunities. Here are 3 stocks to buy at their current prices!
AMD
I get it, AMD (NASDAQ:AMD) had a massive year in 2021. It really emerged as a chip industry leader and secured partnerships with companies like Microsoft (NASDAQ:MSFT), Sony, and Tesla (NASDAQ:TSLA). What could go wrong? Well, AMD has since fallen more than 50% from its 52-week high price of $164.46. There's pulling back from its highs and then there is multiple compression for a great company. AMD does face some near-term headwinds, but in the long-term this has the potential to be one of the best bargains at its current price. Wall Street agrees as 25 analysts that cover the stock have a median price target of $133.38 over the next 12 months. Buy AMD, and thank me in five years.
NVIDIA
It's hard to mention AMD without also mentioning NVIDIA (NASDAQ:NVDA). This company is a certified giant and more than any other chip maker, it is positioning itself to be a leader in the Metaverse. NVIDIA has so many streams of revenue that it's difficult to just classify it as a chip company. From data centers to artificial intelligence to industry-leading GPUs for gaming and video editing, NVIDIA is a tech powerhouse, not just a semiconductor leader. Ignore the high price multiples because few companies exhibit the same type of growth that NVIDIA is capable of. If I'm investing in one tech company for the future, it's NVIDIA.
ASML
It's difficult to understand just how much of a near-monopoly ASML (NASDAQ:ASML) has in its industry. If you aren't sure what ASML does, it's one of the only companies in the world that makes the machinery used to produce semiconductor components. The Netherlands-based company is trading at about a 50% discount from 52-week highs, and is largely a victim of the ongoing tech correction. But ASML is as rock solid as it gets. It is a free cash flow machine and even pays out a dividend which is rare for a tech stock. ASML may get caught in geopolitical issues between countries like the US and China, but as chip demand continues higher into the future, look to the company that is single-handedly creating the equipment needed to build those chips.