3 Earnings to Watch Next Week
The show must go on for Wall Street.
---
3 More Earnings I'm Watching Next Week
Oh boy, it was certainly a rough week for tech stocks. Nearly every mega-cap company tumbled following a major miss on their third-quarter earnings. Meta Platforms (NASDAQ: META) fell by 25% and Amazon (NASDAQ: AMZN) dropped by 13%. Alphabet (NASDAQ: GOOGL) and Microsoft (NASDAQ: MSFT) didn't fare much better. Has the market reached a new bottom? It's hard to say. It could lead to the Fed deciding to pivot sooner, or at least slow the pace of its rate hikes.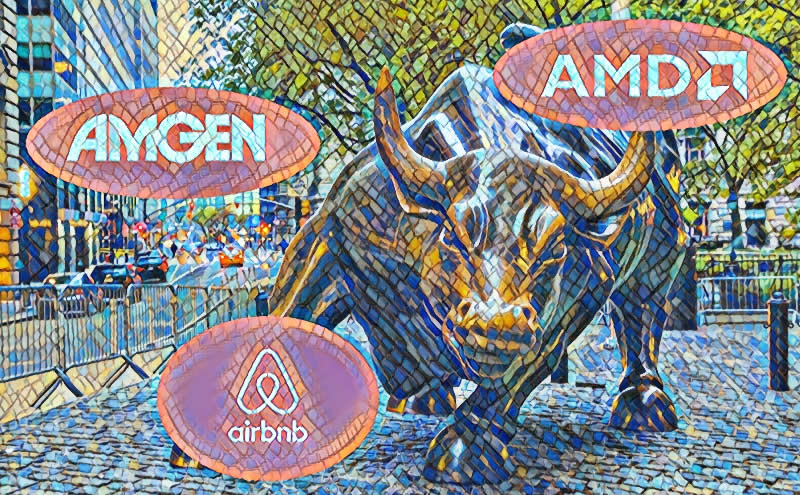 But either way, the show must go on for Wall Street. As critical as these companies are, there are around 495 others in the S&P 500. The market is not defined by these five stocks and neither should your portfolio. Here's a look at three companies that I'll be watching for next week when they report their earnings.
AMD (NASDAQ: AMD)
What was a semiconductor darling earlier in the year has quickly turned into a pumpkin during the past few months. AMD provided an early preview of third-quarter earnings and the company announced it is anticipating a decline in earnings. The stock has been punished and is down by 61% this year, and 14.3% over the past month. AMD has also been hit with a broader decline in semiconductor demand, particularly in the gaming and computer industries. Finally, new export restrictions to China have put a sour note on the entire semiconductor industry as the proverbial cherry on top. We know AMD Is going to decline this quarter, they already said as much. But I'll be listening for when the company believes consumer demand will return. Until then, AMD's stock seems destined to keep seeing weakness.
Amgen (NASDAQ: AMGN)
I don't often write about biotech stocks because frankly, I don't really understand the industry as well as others. But that doesn't mean I don't follow the stocks. Amgen has surprised me this year with its strong performance. It turns out that prescription medications are a recession-proof industry, and Amgen is far out-performing the broader markets this year. Amgen recently received FDA approval for a lung cancer drug that some analysts believe could be a game changer. It is believed that it could bring in billions of dollars in revenue as early as next year. I don't know much about the sector, but Amgen has my attention.
Airbnb (NASDAQ: ABNB)
Last quarter I wanted to watch to see how Airbnb did as global travel opens back up. Since then there has been a lot of grumbling on the internet about the high costs of booking an Airbnb. It seems that Airbnb hosts are trying to make up for lost time after missing out on two years during the pandemic. Still, the stock suffered, which was a puzzling reaction. This quarter, I want to hear about how Airbnb is approaching a sentiment shift back to hotels. Will it see a decline in revenues due to the higher charges from hosts? We are all keen to travel, but I suspect that like airline tickets, Airbnbs will be expensive for quite some time. And this could eat into Airbnb's bottom line.