3 Little Known AI Stocks for the Future
With the global release of 5G connectivity, machine learning has become more of a secular trend than ever before.
---
Artificial intelligence continues to become a larger part of our daily lives and most people don't even know it. That's because AI isn't necessarily always referred to as AI. It can be called machine learning, deep learning, autonomy, or even predictive intelligence. All of these are different ways of saying the same thing, although the processes and technology behind them may differ.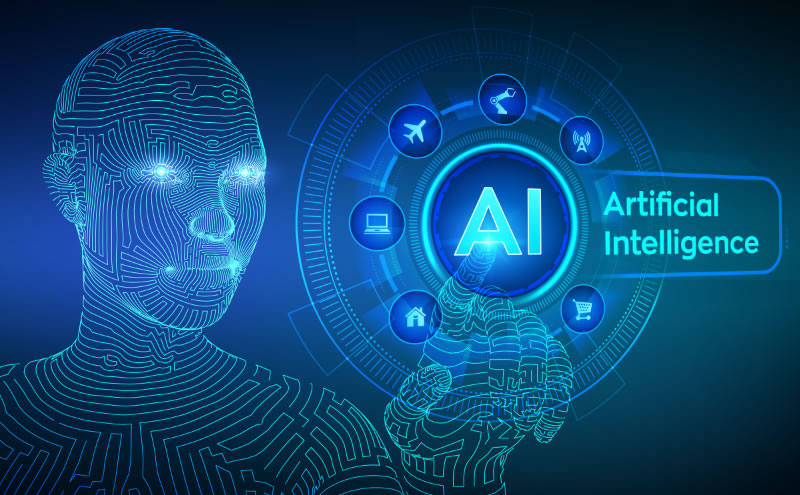 With the global release of 5G connectivity, machine learning has become more of a secular trend than ever before. So as investors should we not be looking to companies who participate in AI as potential leaders in the future? Technology is growing at an exponential rate and while autonomous driving and the Internet of Things may be in its infancy, both trends have a long runway for future success. Let's take a look at three companies to invest in now, and let their technology do the heavy lifting in your portfolio.
C3.AI (NYSE:AI): Normally I don't like buying into stocks right at their IPO date, and C3.AI is an excellent example of this. The stock surged out of the gate hitting highs of $183.90 per share just weeks after its debut. Currently, the stock is trading much lower at just over $50.00 per share, so if you bought in December, you're holding a pretty hefty bag right now. That's not to say the stock won't return to those levels in the future though. C3.AI is a SaaS company at heart, with recurring subscription revenue for its artificial intelligence based enterprise platform. Take one look at C3.AI's partner list, and you can see why many were excited about this company to go public. C3.AI works with Royal Dutch Shell, Microsoft, Baker Hughes, 3M, and the U.S. Air Force, amongst many more.
Lantern Pharma (NASDAQ:LTRN): This little known pharmaceutical company is in the business of finding treatments for diseases. How does it do this? It utilizes its own artificial intelligence based platform called RADR to scan millions of data points, with this total to reach an estimated 8 billion by December of 2021. Lantern takes data from failed treatments and clinical studies and analyzes those data sets to determine where each went wrong, and potentially finding a solution within the data. The company is already collaborating with medical hospitals like Johns Hopkins, Memorial Sloan Kettering, and Georgetown University. Lantern has several potential cancer treatments in the critical Phase 2 of clinical testing, and any successful results could be a breakthrough in the area of cancer research.
Invitae Corp (NYSE:NVTA): We all saw the excitement over genetic industry peer Intellia (NASDAQ:NTLA) when it reached successful Phase 1 results of its In Vivo treatment for Transthyretin Amyloidosis. Well Invitae is in a slightly different field as the company looks to utilize artificial intelligence for single-gene testing and complete gene panels. What this means is that Invitate is able to take a DNA sample, and test you for any predisposed genetic disease. This applies to pregnant women and in utero babies as well, which could eventually help to eradicate certain genetic diseases. In 2020, Invitae beefed up its AI branch by acquiring Diploid, which uses machine learning to help complete whole genome sequencing in a matter of minutes.
---